Basketball Insoles - Everything You Need To Know
Athletes demand much more from their footwear than ever before – and for good reason. Material technology is advancing at a rapid pace to meet the needs of athletes from weekend warriors to elite performers. And carbon fiber is leading the way by helping athletes stay healthier and achieving performance levels previously considered unreachable.

Don't Basketball Sneakers Come with Insoles?

About 90% of the carbon fiber produced today is made from polyacylonitrile (PAN), an organic polymer characterized by long strings of molecules bonded together by carbon atoms, hence the name "carbon fiber".
For decades now, carbon fiber has been commonly used in applications for Aerospace, Automotive and the Military. Known to have a strength to weight ratio 5X greater than steel, this amazing composite can improve the performance and energy efficiency of most products. Perhaps that's why the fastest growing product category using carbon fiber is now Sporting Goods – think tennis racquets, hockey sticks, snowboards & skis, golf clubs, etc.

What Are the Most Common Basketball Injuries?

If you've played basketball, you know the running, cutting and jumping can take a toll on your body. Basketball is a contact sport with your opponent constantly challenging you and trying to knock you off balance. Some common foot and lower leg injuries in hoops are: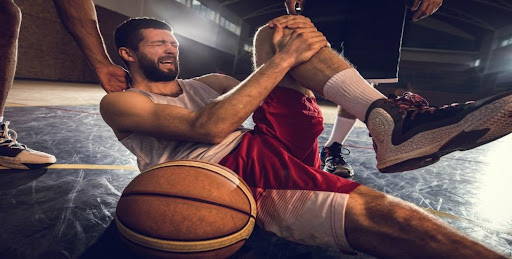 Plantar Fasciitis

– A condition which can cause nagging pain between your arch and heel. PF can be caused by lightweight shoes with insufficient arch support. Due to the explosive movements and running on a hard surface, basketball players are susceptible to this chronic condition.

Fractures

– Each foot contains 26 bones, some of which are thinner than a pencil. The constant running, stopping and jumping in basketball can stress the bones and joints. Small breaks or stress fractures can develop over time.

Achilles Tendinitis

– Pain on the back of your leg from your calf to your heel, could be due to an inflammation of your Achilles tendon. This can be caused by excessive running, quick starts or a failure to stretch and warm your muscles before playing.

Ankle Sprains

– Jumping doesn't usually cause ankle problems, but landing does. All too often, a player will land awkwardly or on another player's foot leading to a torquing injury causing the ankle ligaments to stretch beyond their normal limits.

How Can Insoles Help in Basketball?

Quite simply, it all starts from the ground up… your first step, cutting through the lane, your ability to explode vertically for a rebound, or simply landing safely after a jump shot. Athletes, and especially basketball players, are more likely to perform better and avoid injuries when they are starting with a stable foundation.
Aftermarket insoles are designed to provide more arch support, more heel stability and more shock absorption than most of the insoles that come in basketball sneakers. And they also provide more comfort. If you find an aftermarket insole that you like, you can keep that same fit, feel and comfort level from shoe to shoe, no matter how often the big sneaker companies change their shoe styles. And if you are hard on your shoes, you may find that a good aftermarket insole will help extend the life of your Jordans.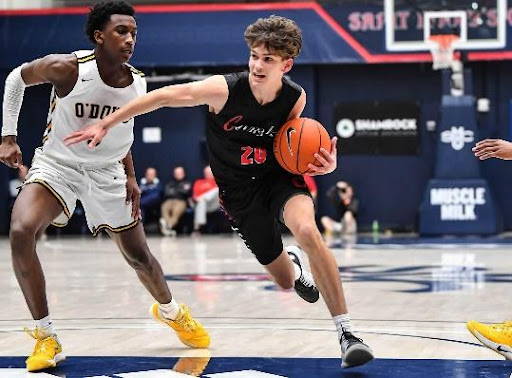 What are the Best Basketball Insoles?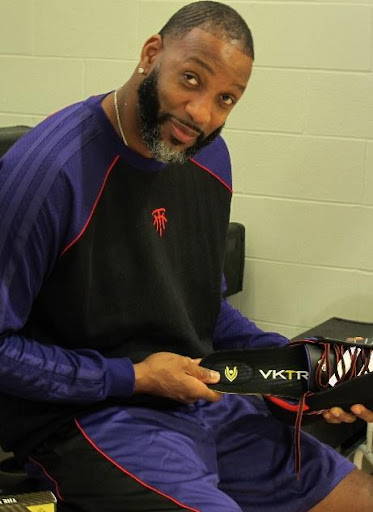 The good news is that there are many brands and products to choose from. Most products on the market are made from foam and plastic. The added structure can provide arch support and comfort and that may be all that a casual basketball player is looking for. Brands like Dr. Scholl's offer Sport Insoles for $20-$50. Or you can upgrade to brands like Superfeet, Sof Sole and Protalus for $40-$70. All of these products are upgrades over the simple foam insoles that come with your basketball shoes.
For athletes more serious about their sports, VKTRY Insoles are full-length, carbon fiber insoles that sell for $99-$169. They are the only insoles scientifically proven to help athletes jump higher (+1.6") and land softer. In addition to higher verticals, "VKs" also help with explosiveness (+9.3%). If the shoe or an insole is too soft, an athlete can lose responsiveness. The VKTRY Insoles provide a firm, stable base for push off to help with that important first step and cutting through the lane.
"In basketball, jumping a couple inches higher and having a more explosive first step, makes a huge difference in your game. Besides the performance benefits, I really like the added stability and shock absorption you get with VTRY Insoles which helps to protect against injuries. I think all athletes, parents and coaches should try VKTRY Insoles for themselves - I'm glad I did." – Tracy McGrady, Basketball HOFer and legend
If you want the best basketball insole for performance and protection, there's no substitute for VKTRY.
Volleyball Insoles – What You Need To Know >