Best 5 Basketball Sneakers for Support (2022 - 2023 Season)
VKTRY Insoles provide unmatched energy return, stability & shock absorption for hoopers. With that being said, it's important for any serious basketball player to ensure that they're getting the best support possible with every step to ensure optimal performance & protection from injury. See VKTRY's top 5 choices for sneakers to wear for optimal support:


Our Picks for the Most Supportive Basketball Sneakers in 2022 - 2023


1. Air Jordan 36
The Air Jordan 36 features high grade materials that all but guarantee a durable & responsive ride. The best part, however, is how lightweight the shoe still is given its layered midsole design and supportive cushioning under the foot. The high-top design hugs the ankle area nice and snug, which combined with VKTRY Insoles, is optimal for receiving maximum energy return and shock absorption with every step, pivot or jump. If you're looking for the best overall performance from your sneakers, the Air Jordan 36 is easily our top choice. ($185)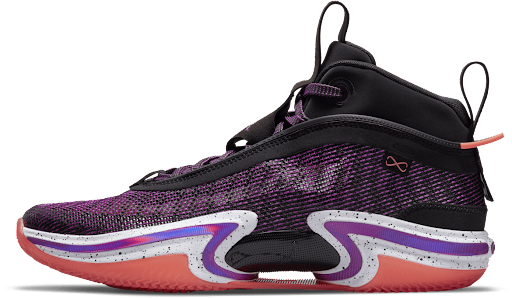 2. Nike Zoom Freak 1
Giannis Antetokounmpo's first signature shoe turned out to be a good one for athletes looking for support & breathability. The mesh-like material all around the top of the shoe keeps it incredibly lightweight. But, the padded collar around the ankle is what really impresses us, providing plenty of stability for the ankle. The shoe was also designed with a "forefoot containment system" which would allow the foot to be locked into place within the shoe. As mentioned, VKTRY Insoles are able to provide the most benefits when the foot is locked into place, making this sneaker a top choice for support in our book. ($125)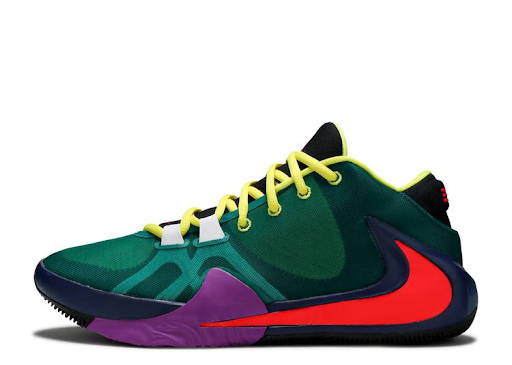 3. Adidas Dame 8
In terms of "bang for your buck" there may be no basketball sneaker that gives you more stability & support for the price than the Dame 8. Most reviews you'll find on the Dame 8 just about all share one main commonality: the praise of the versatility of the sneaker. The Dame 8 is the first to feature adidas's new cushioning technology called the "BouncePro", which is Adidas's next iteration of the "Bounce" technology that's been implemented into prior models. The BouncePro cushion has the same compression and comfort as the Bounce, but the rebound or literal "bounce" of the material is supposedly the main improvement. One con that many point out is the insole that comes in the shoe. Adidas has seemingly gone too light and slim with this design. That makes this shoe an even better candidate to be worn with VKTRY Insoles, as this becomes a first-class sneaker with the addition of the bounce & stability that VKs provide. In terms of court feel, balance and cushion, there's not much more you can ask from a basketball shoe. If you're "ballin'" on a budget, look no further than the Dame 8. ($120)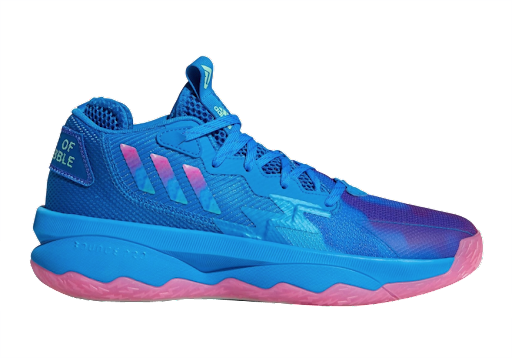 4. New Balance Kawhi 2
If traction is your #1 priority, there may be no better option than the NB Kawhi 2. Commended for its improvements in almost every aspect compared to the already impressive Kawhi 1, the 2 gives you some of the best court feel that you can find. It's lightweight, breathable and allows for elite lateral quickness with its grip & stability. New Balance is certainly not known for its basketball sneakers, but the company knows a thing or two about how to make a stable & supportive sneaker. Combine this lightweight design with a pair of VKTRY Insoles and you have yourself a basketball sneaker that can compete with any other. ($160)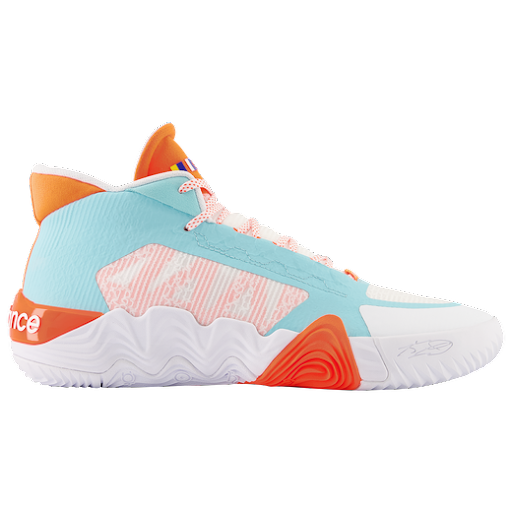 5. Nike Lebron 19
Lebron's latest signature shoe has received mixed reviews out the gate.. particularly in regards to the tread & weight of the sneaker. Some users have reported less traction to the floor compared to prior Lebron models, and the shoe altogether weighs a whopping 18 oz. With that said, the rest of the shoe is just about as premium as they come. The high-top design of the shoe provides incredible ankle support, and the Air Max cushion underneath makes for just about the softest landings you can find. Comfort is certainly not lacking when wearing the Lebron 19s. With all of this said, there's a lot of "shoe" here. That's why we recommend this as the #1 sneaker (combined with VKTRY Insoles) for someone who considers themselves to be more of a "big-man" type player, mainly spending time in the post. ($120)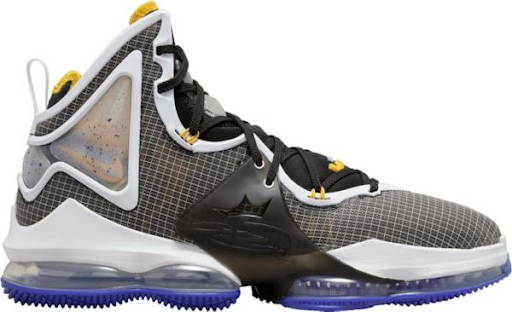 Everything You Need to Know About Walking Sneakers

VKTRY also recently ranked the top sneakers for walking. It's important to have the proper footwear if you're on your feet a lot, so check out this article on everything you need to know about your walking sneakers!

Need a pair of insoles with your sneakers?


VKTRY Carbon Fiber Insoles are one-of-a kind performance insoles proven to increase propulsion and shock absorption with every step. Click below to learn how we utilize carbon fiber to help athletes like no sports insole ever has to keep you moving at your very best.
Best 5 Running Sneakers for Support & Cushioning (Fall 2022) >