Best 5 Running Sneakers for Support & Cushioning (Fall 2022)
VKTRY Performance Insoles offer unmatched energy return, stability and shock absorption for runners of all distances. Today's runners demand more from their shoes and VKTRY Insoles complement running shoe technology assuring maximum performance and protection from injury.
Picking the "best" running shoe is more a matter of personal preference and depending on factors such as foot type, distance run and biomechanical anomalies, it is extremely difficult to say what is right for you. That being said, look at our picks for top 5 running shoes for 2022 (in descending order) and what type of runner each model might be best for.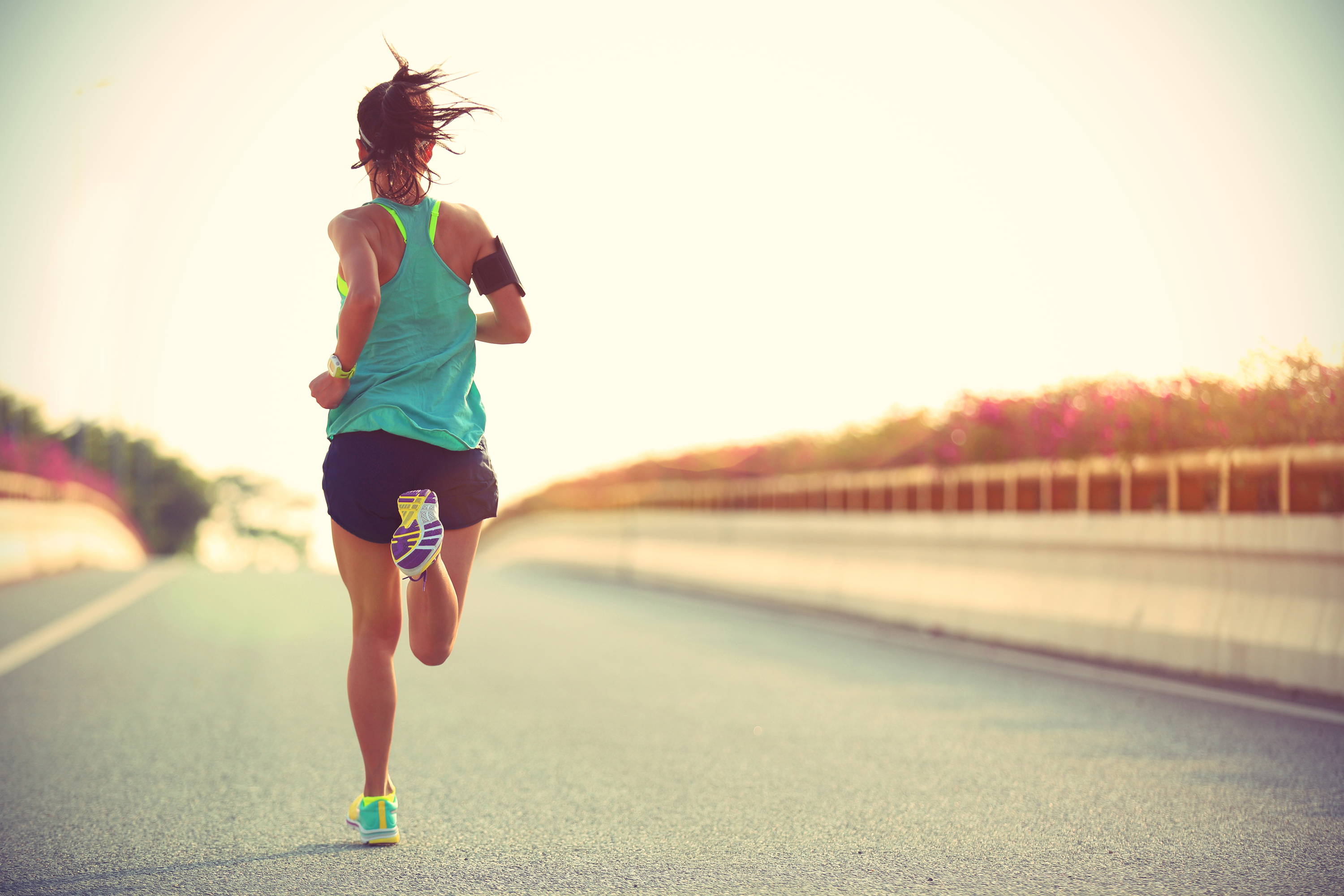 Our Picks for the Most Supportive & Cushioned Running Sneakers for Fall 2022


1. Nike Air Zoom X Vaporfly Next % 2 $250 (8mm Drop)
Best for runners with neutral or slightly supinated foot structure or require more cushioning.
Not surprisingly, our top pick for best running shoe of 2022 is also the most expensive at $250 retail price. The Nike Vaporfly NEXT% was the subject of much scrutiny regarding its legality in sanctioned events however it is now accepted by the World Athletics governing body. The ZoomX Vaporfly also wins the prize for the longest name on the list, however it is also packed with the latest Nike technology. The Next % features Nike's new VaporWeave tech which assures a snug supportive forefoot fit and gets its NEXT% name from the supposed percentage of energy saved from ZoomX® foam technology and Nike's patented carbon plate design. At 6.6 oz. it is the lightest of our picks due to its and what the Vaporfly NEXT lacks in support, it more than makes up for in the cushioning department. ($250)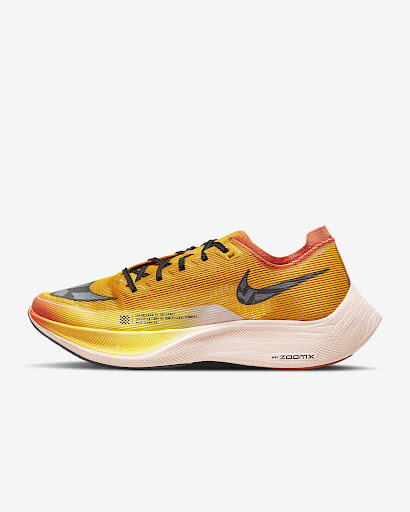 Nike Air Zoom x Vaporfly Next % 2 (8 mm drop)
2. Adidas Parley UltraBoost® 22 (10mm Drop)
Best for normal to high arches or runners who require more cushioning.
Historically, Adidas has lagged in the running shoe category but has finally found it's footing with the Adidas UltraBoost. The UltraBoost features Adidas' proprietary Boost foam technology. This outsole technology has been around since 2013 however Adidas latest iteration is much lighter and offers more cushioning than ever before. UltraBoost foam is made up of tiny polyurethane closed foam cells with encapsulated air, otherwise known as eTPU. The upper is made from recovered ocean plastic and recycled polyester so not only is it lightweight and comfortable, but it is also good for the environment. Weighing in at a hefty 12 oz. the Parley UltraBoost 22 also carries a hefty price tag. ($220)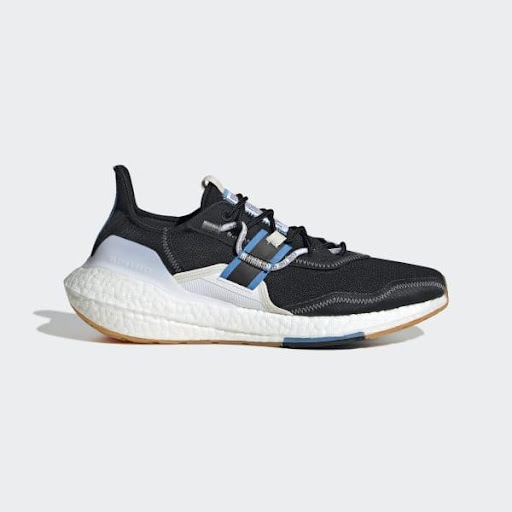 Adidas Parley Ultraboost 22
3. Saucony Endorphin Speed 2 (8mm drop)
Best for neutral to pronated foot types.
The Endorphin Speed 2 from Saucony is the first of its kind to offer SpeedRoll® Technology which features a nylon plate embedded in the outsole to assist proper transition from heel to toe. Past complaints about the Endorphin heel fit have been addressed have been addressed with a snugger FormFit heel construction and adjustable lacing pattern. This tech is paired with a rocker sole profile and PWRRUN PB® foam tech which is 28% lighter than their previous versions. Extremely lightweight mono-mesh uppers and blown air material tech help the Endorphin weigh in at a super-light 7 oz. in their Women's model. ($160)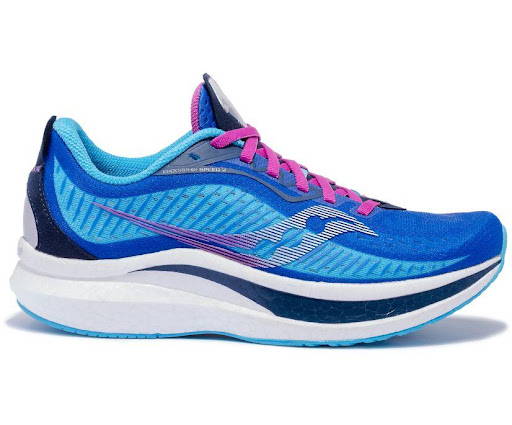 Saucony Endorphin Speed 2
4. Brooks Adrenaline GTS 22 (12mm Drop)
Best for runners who are pronated or have flat feet.
Brooks holds its own with the big boys and has maintained a healthy market share in the running shoe category. The Adrenaline has been the most popular model in differing versions for Brooks for the last 23 years and offers runners a stable, supportive ride. Although it's a little on the heavy side (11.9 oz.), the Adrenaline has been a perennial favorite among runners, casual to elite. The Adrenaline does not offer all the fancy bells and whistles that some of the other brands boast and as a result is the least expensive on our list however not many companies have produced a style that has dominated a category for so long. Although, the Adrenaline is available in widths. ($130)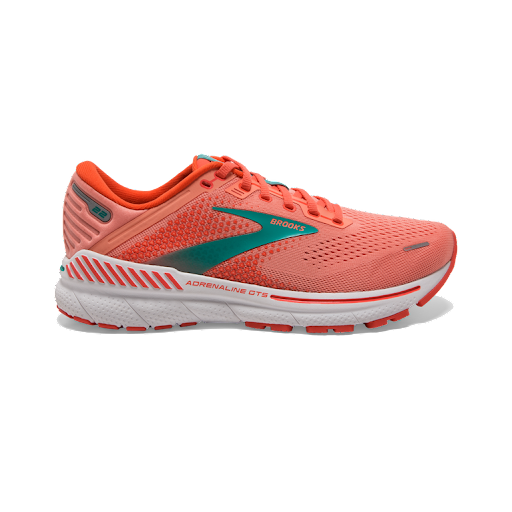 5. New Balance 1080 V11 (8mm Drop)
Best for runners with a neutral foot alignment and wider foot structure or runners that require orthotics.
The 1080 is New Balance's premier running shoe featuring Fresh Foam® technology weighing in at a super light 263.2 g (9.3 oz.). The 1080 V11 boasts blown EVA foam tech along with ultra-lightweight uppers made of synthetic mesh for breathability and support. From weekend runners to elite long-distance athletes, the 1080 has a removable sock liner and bootie style tongueless construction for a snug, supportive fit. The outsole is a rocker configuration for a smooth ride no matter your foot strike. Even though it is at the bottom of our list the 1080 has the advantage of being available in widths from AA - EE for women and B - 4E for Men. This gives the 1080 a huge advantage over the competition because fit should be of primary consideration for any athlete. ($150)

Need a pair of insoles with your running shoes?


VKTRY Carbon Fiber Insoles are one-of-a kind performance insoles proven to increase propulsion and shock absorption with every step. Click below to learn how we utilize carbon fiber to help athletes like no sports insole ever has to keep you moving at your very best.
Basketball Insoles - Everything You Need To Know >