Everything You Need to Know About Walking Sneakers
There are over 100 million fitness walkers in the U.S., compared to 50 million runners. But walking seems to take a backseat to running in the public eye, most likely because sneaker company's marketing of the sexier running shoe styles. Although not as flashy as their running counterparts, walking shoes serve a vital purpose for this massive audience.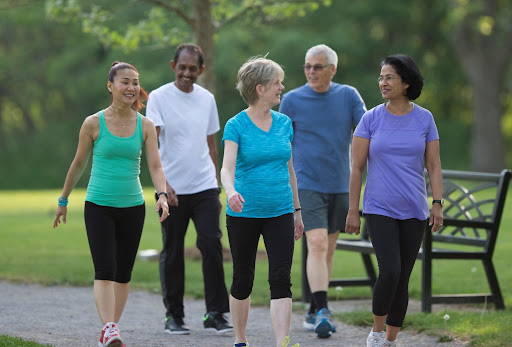 Walking vs Running Sneakers - What's the Difference?


To answer that question fully we first must define what walking and running are. During walking, one foot is always touching the ground, so both legs share in the weight distribution. During running, a person never has two feet on the ground at the same time. Therefore, one limb takes all the weight. Add to that, the momentum generated by a faster pace and you can see why runners exert more force on their feet.
There are 4 phases of human walking gait:
Heel Strike

– Heel first touches the ground.

Midstance

– Foot is flat on the ground

Heel Off

– Heel is off the ground and forefoot is bent

Toe Off

– Foot is completely off the ground and leg is swinging forward preparing for the next step.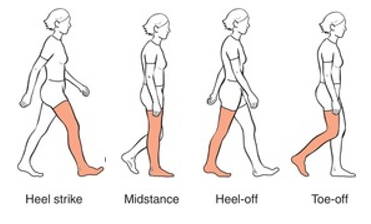 Because walkers must use all 4 phases of gait, bodyweight is distributed more evenly over the entire plantar (bottom) portion of the foot and the gait cycle takes longer to complete, thereby putting less stress on the joints, tendons and ligaments.
Depending on technique, runners may not use all phases of gait, therefore the foot has to take more weight in a shorter period of time over an abbreviated gait cycle. Some runners are midfoot strikers which means that they do not strike the heel at all, while some are forefoot strikers where all of the weight has to be distributed over one phase and loaded onto one foot. Adding to this force is the fact that runners exert up to 4 times the load on the foot as the result of momentum generated during their stride. As a general rule walkers can use running shoes but runners should not wear walking shoes.

The Top 5 Things to Look For in a Good Walking Sneaker:


Medial/Lateral Support

- It is important that a good walking shoe have stability medially and laterally to support the foot especially over uneven terrain.

Lightweight

- Walkers can take upwards of 10,000 steps on a long walk, and it is important that the shoe be light enough not to cause fatigue.

Lower heel profile

- Because walkers use all 4 stages of gait, a lower heel is recommended in order to facilitate a smooth heel toe transition. Too high a heel in a walking shoe can cause the user to not land on their heel and therefore not "

roll through

" their gait.

Flexibility

- It is vitally important that a walking shoe be flexible. A shoe that is too stiff can cause the walker to "

slap

" the ground because the shoe does not bend with the foot and could possibly cause tripping especially on uneven terrain.

Moderate Cushioning

- Because walkers exert less pressure on their feet, there is no need for all the cushioning that a running shoe offers.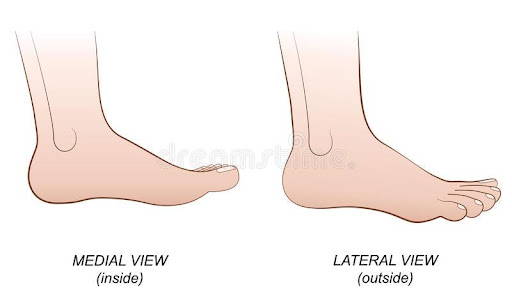 Our Picks for the Best Walking Shoes in 2022


1. New Balance 847v4 
New Balance has dominated the walking shoe market mostly thanks to this long running style. The 847 is comprised of a man-made leather/mesh combination for lightweight support. This model also offers their patented RollBar® feature which stabilizes the foot medially and laterally. The 847 model also features a lightweight EVA outsole for easier motion with less effort. Available in a variety of widths for that hard-to-fit foot. ($139)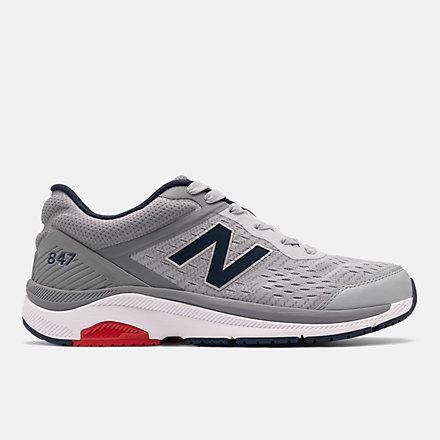 2. Brooks Addiction Walker 14
Although Brooks is known mostly for their running shoes, the Addiction walker has been a key part of their product offering, catering to those who would rather walk than run. Features include a diagonal rollbar system for great stability combined with their patented BioMoGo® EVA outsole material for maximum cushioning. The Addiction Walker 2 version is a certified PDAC Diabetic shoe. Available in widths from Women's B to Men's 4E. ($130)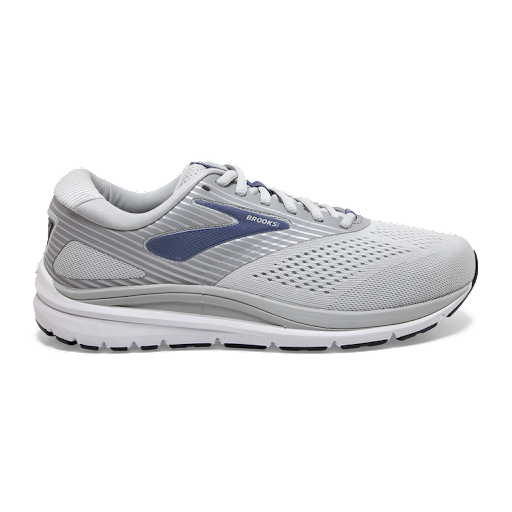 3. Saucony Integrity Walker 3
Just like Brooks, Saucony has been a leader in the running shoe category, but their Integrity Walker serves the purpose for those that want to exercise less vigorously and don't want to spend a lot of money. The Integrity Walker feature a PWRRUN® EVA midsole for excellent cushioning and a man-made upper for stability. Available in multiple widths. ($90)
4. Hoka Bondi SR
Hoka's entry into the walking shoe category is a little bulkier than most other walking shoes however it is unmatched in its lightweight rocker sole profile. Featuring a water-resistant leather upper with a slip-resistant outsole for wet surfaces this is the most premium priced shoe in the bunch. It also has a memory foam collar for a comfortable fit around the ankle This shoe would be a great choice for people on their feet all day in the service and medical field. To top it off, this model also has the APMA seal by the Podiatric Medical Association. ($175)
5. Asics Gel Nimbus
This late entry in the walking shoe category builds on Asics' storied history in the running field. The Gel Nimbus is a neutral walker, which means that it offers no unwanted foot correction and is recommended for medium to higher milage wear. Although not available in multiple widths the Nimbus is offered in a variety of colorways. It's lightweight mesh upper features an extra descending eyelet at the top for a firm heel grip. ($160)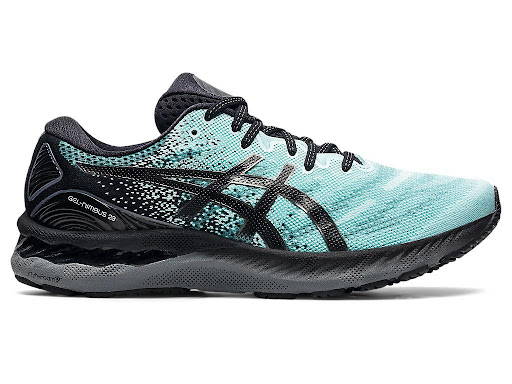 Need a pair of insoles with your sneakers?


VKTRY Carbon Fiber Insoles are one-of-a kind performance insoles proven to increase propulsion and shock absorption with every step. Click below to learn how we utilize carbon fiber to help athletes like no sports insole ever has to keep you moving at your very best.
Best 5 Basketball Sneakers for Support (2022 - 2023 Season) >