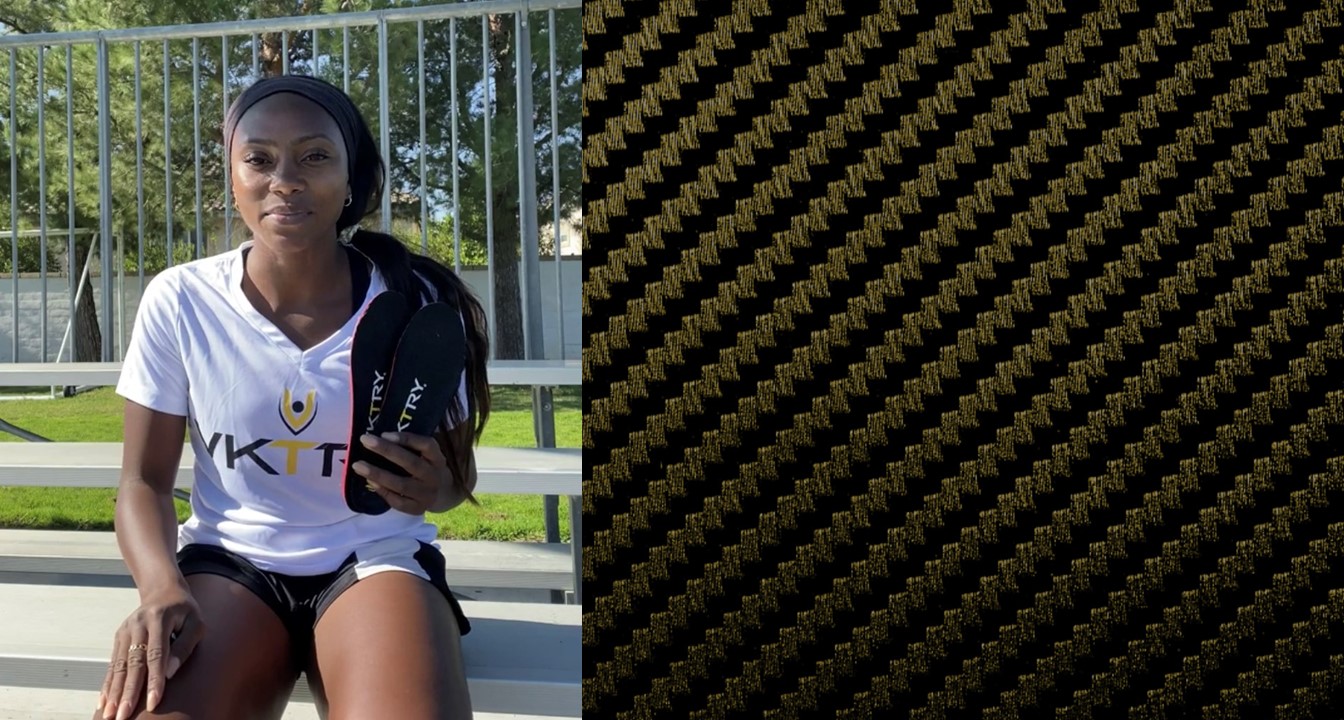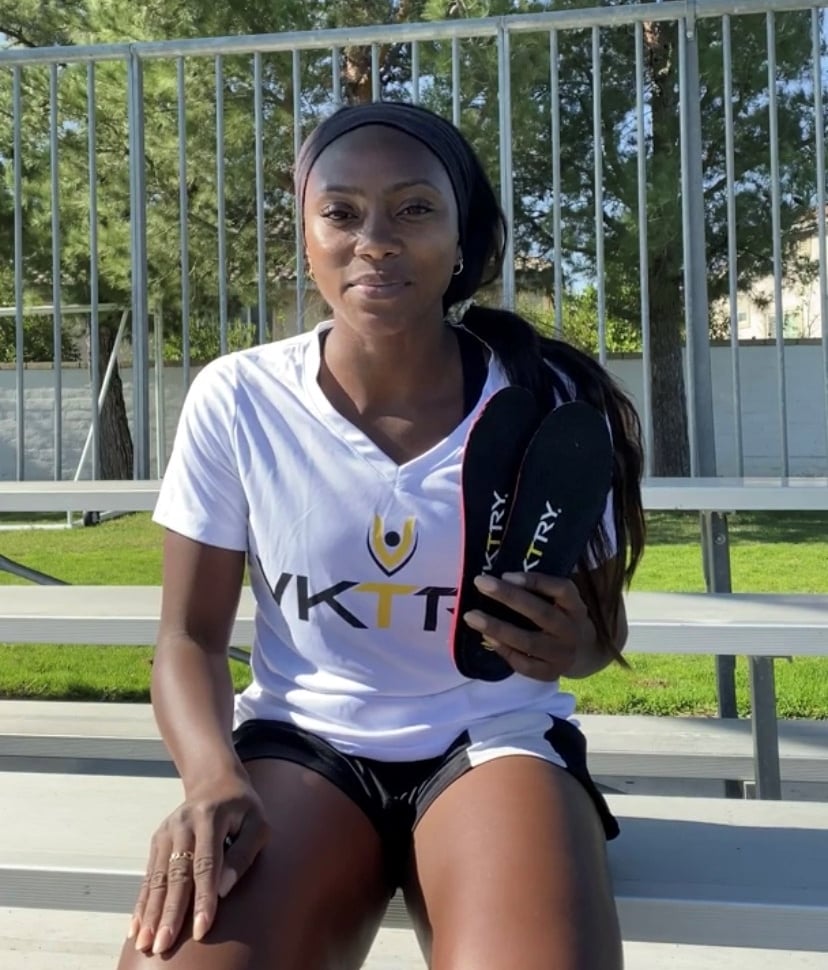 BE FIRST TO THE BALL WITH
VKTRY INSOLES
"I love using VKTRY Insoles! Not only do I feel more fast and explosive while wearing them, but they also fit perfectly inside my cleats." - Jamia Fields, Professional Soccer Player
IMPROVE AND PROTECT
Specifically designed for soccer boots, VKTRY's carbon fiber insole helps you run faster, jump higher and stay nimble all match.
No athlete needs to take better care of their feet than soccer players. VKs are the only sports insole on the market to provide heel-to-toe protection and stabilization to help reduce injuries such as turf toe, plantar fasciitis, heel pain and shin splints.
RUN FASTER
Run 40 Yards 0.12 seconds faster.
JUMP HIGHER
+1.6" vertical jump to win every header.
FRESHER LEGS
+9.3% energy return in each stride.