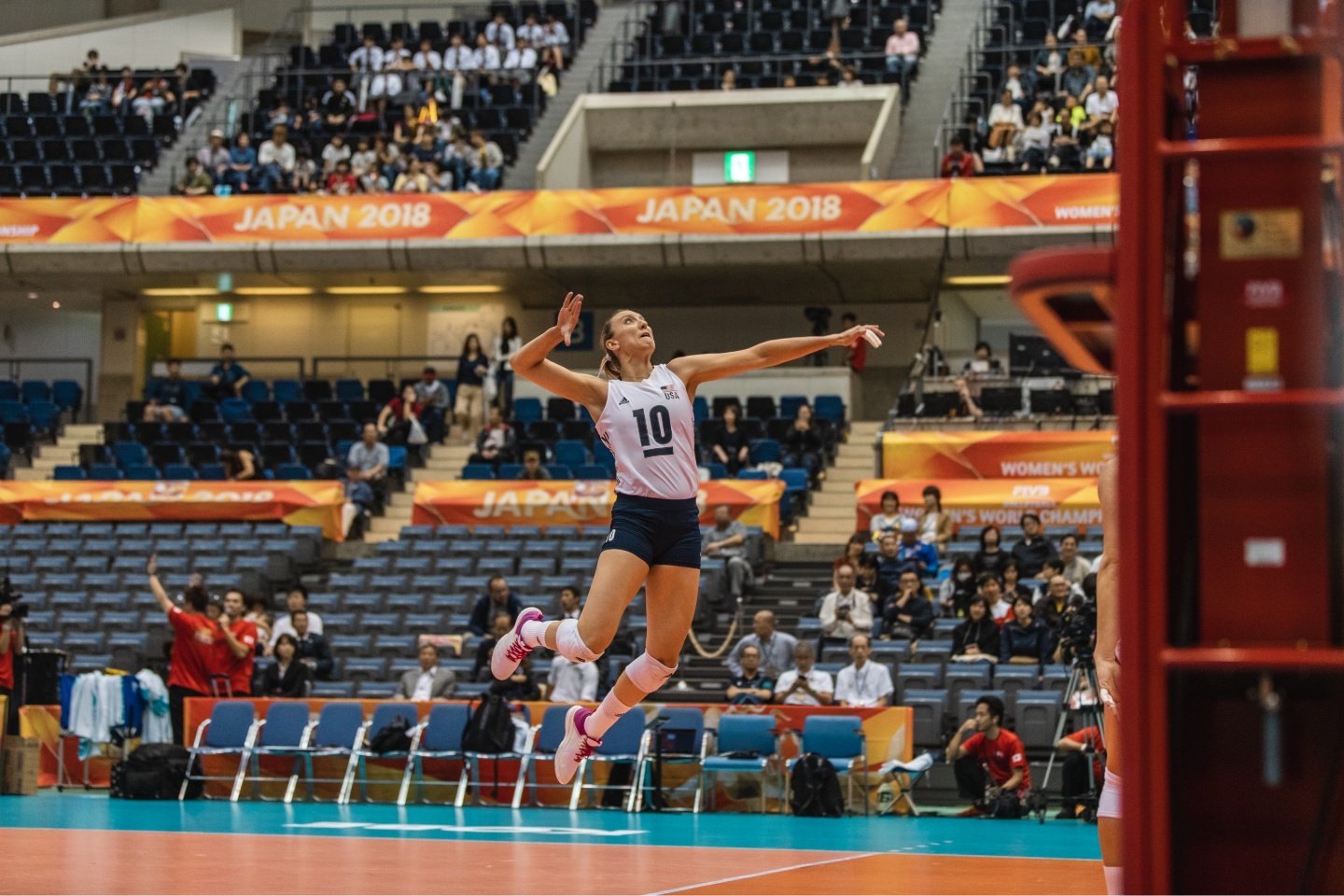 THE BEST ATHLETES
CHOOSE VKTRY
Thousands of athletes at
over 300


pro and college teams use VKs.
"I've been really impressed with how VKTRY insoles have helped me increase my vertical, even at my age....I felt the difference immediately when I put these insoles into my shoes – Wow!"
Jordan Larson
Captain, U.S. National Volleyball Team
""I have worn VKTRY insoles since I was a rookie and I love the added burst and explosiveness they give me on the field.""
Nick Chubb
Running back, Cleveland Browns
"In order for me to get my back hip through explosively, I need to create a lot of force using my feet. VKTRY has really made a difference for me in how I create power in my swing."
Vlad Guerrero, Jr.
3rd basemen, Toronto
"Speed kills in football. VKs provide that burst to beat opposing players. With VKs, you have that extra six inches that can be the difference between winning or losing."
Anthony Miller
Wide Receiver, Chicago Bears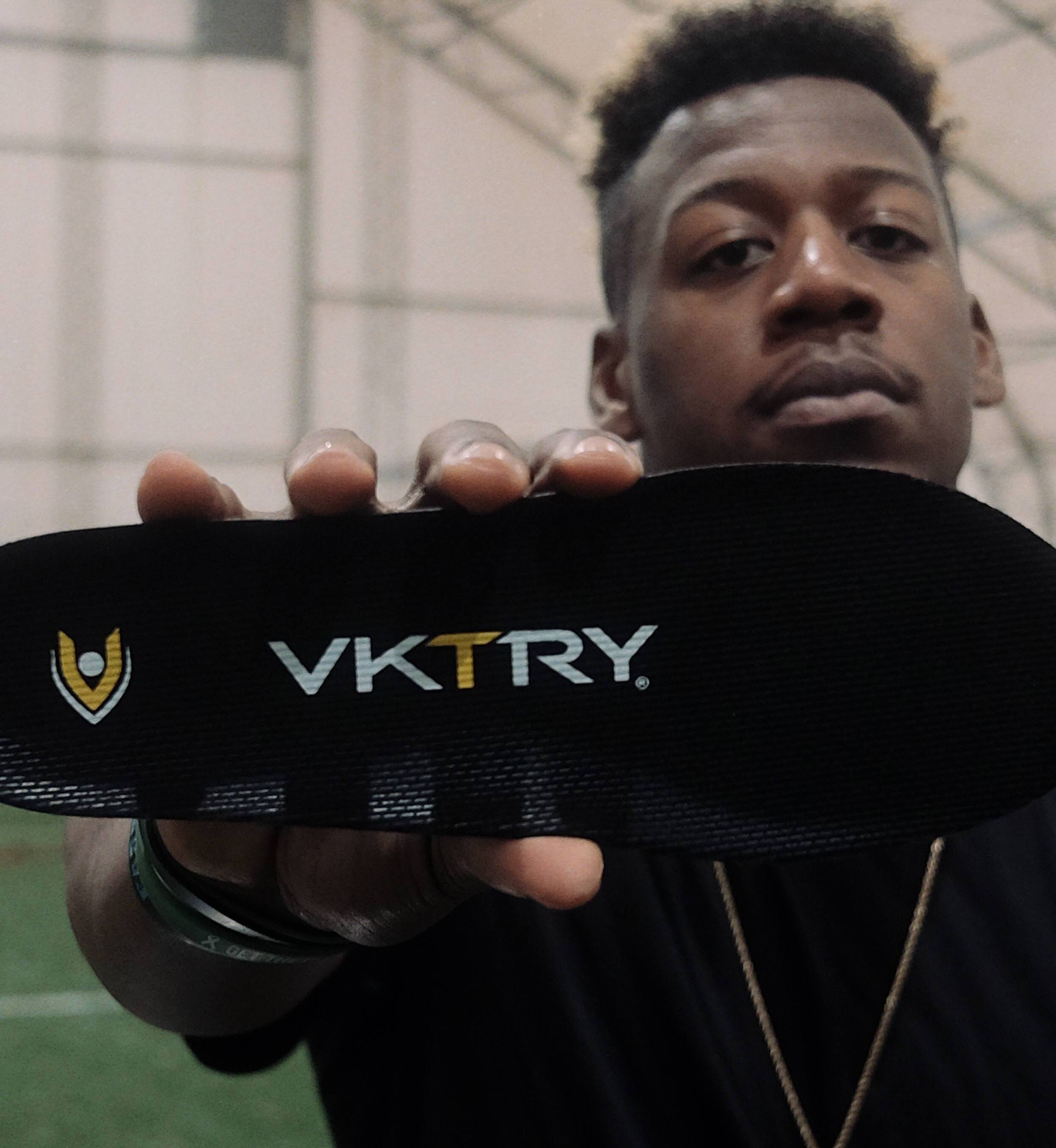 "VK Insoles help me to apply more force into the ground, making me more explosive. I also feel like I have more bounce and fresher legs late in the game because of VKs."
Myles Jones
3X Lacrosse All-American at Duke, PLL Chaos All-Star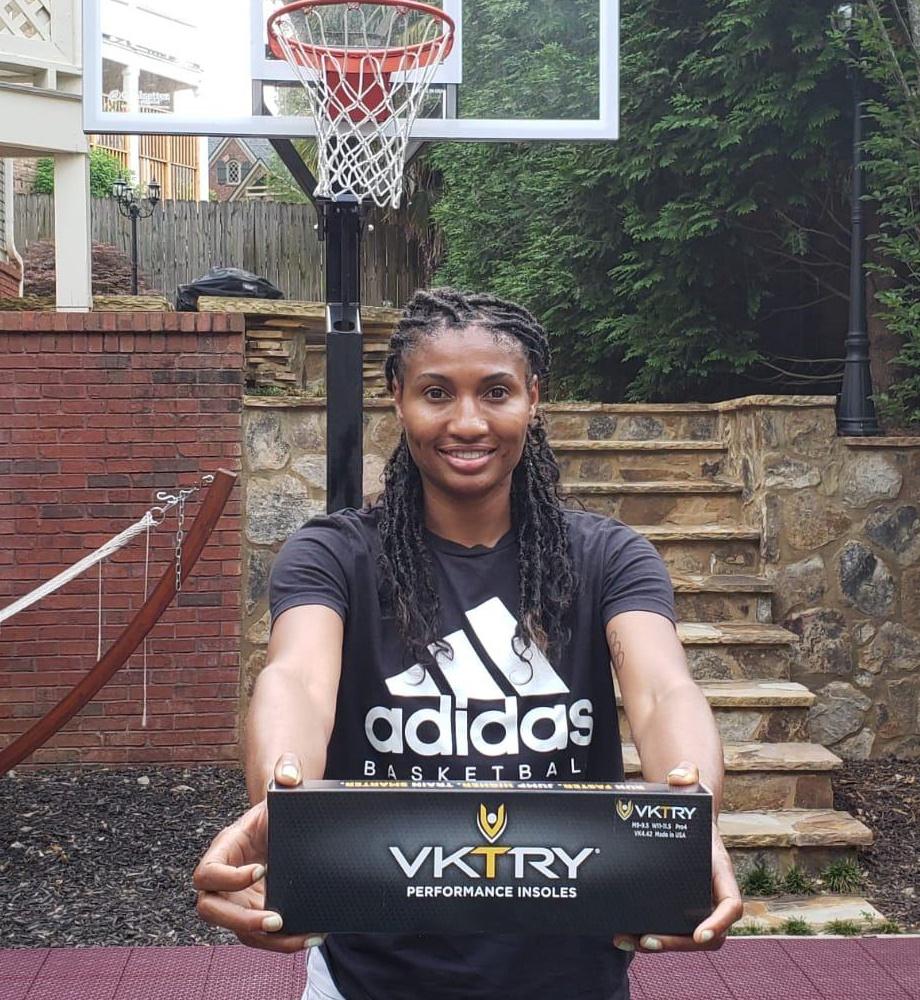 "VKTRY insoles help me with shock absorption and allows me to play and train freely. That freeing of my mind is beyond valuable and I owe that to VKTRY Gear and their amazing insoles."
Angel McCoughtry
2X Olympic Gold Medalist and #1 overall pick in the 2009 WNBA Draft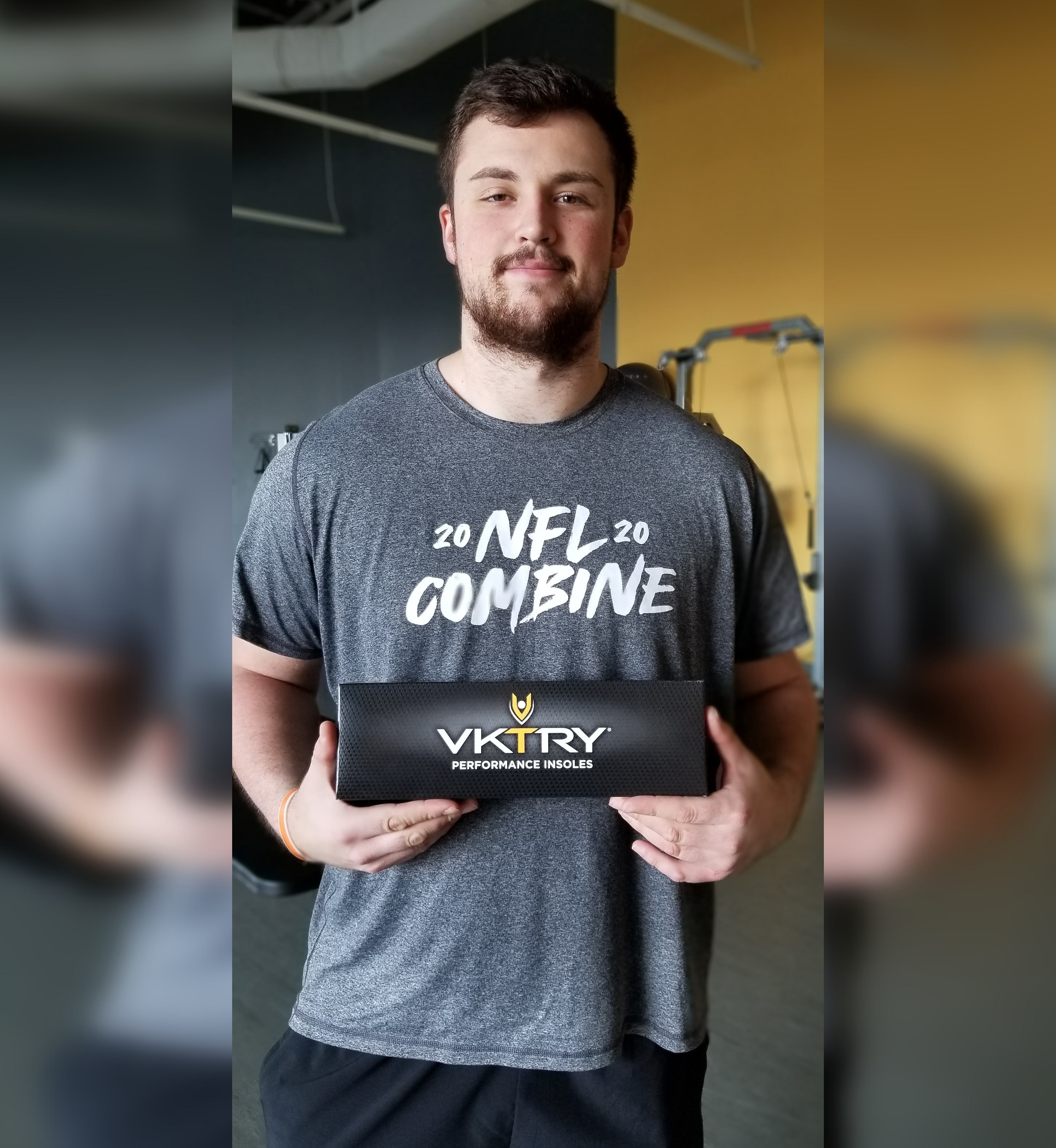 "The explosion and strength I felt with the VKTRY insoles helped me put up great testing numbers at the combine"
Ezra Cleveland
Offensive Linemen, Minnesota Vikings
""I was skeptical at first, but since using VKs, I have seen a very noticeable improvement in my ability to explode and drive power from my feet to my legs.""
George Springer
Outfielder, Houston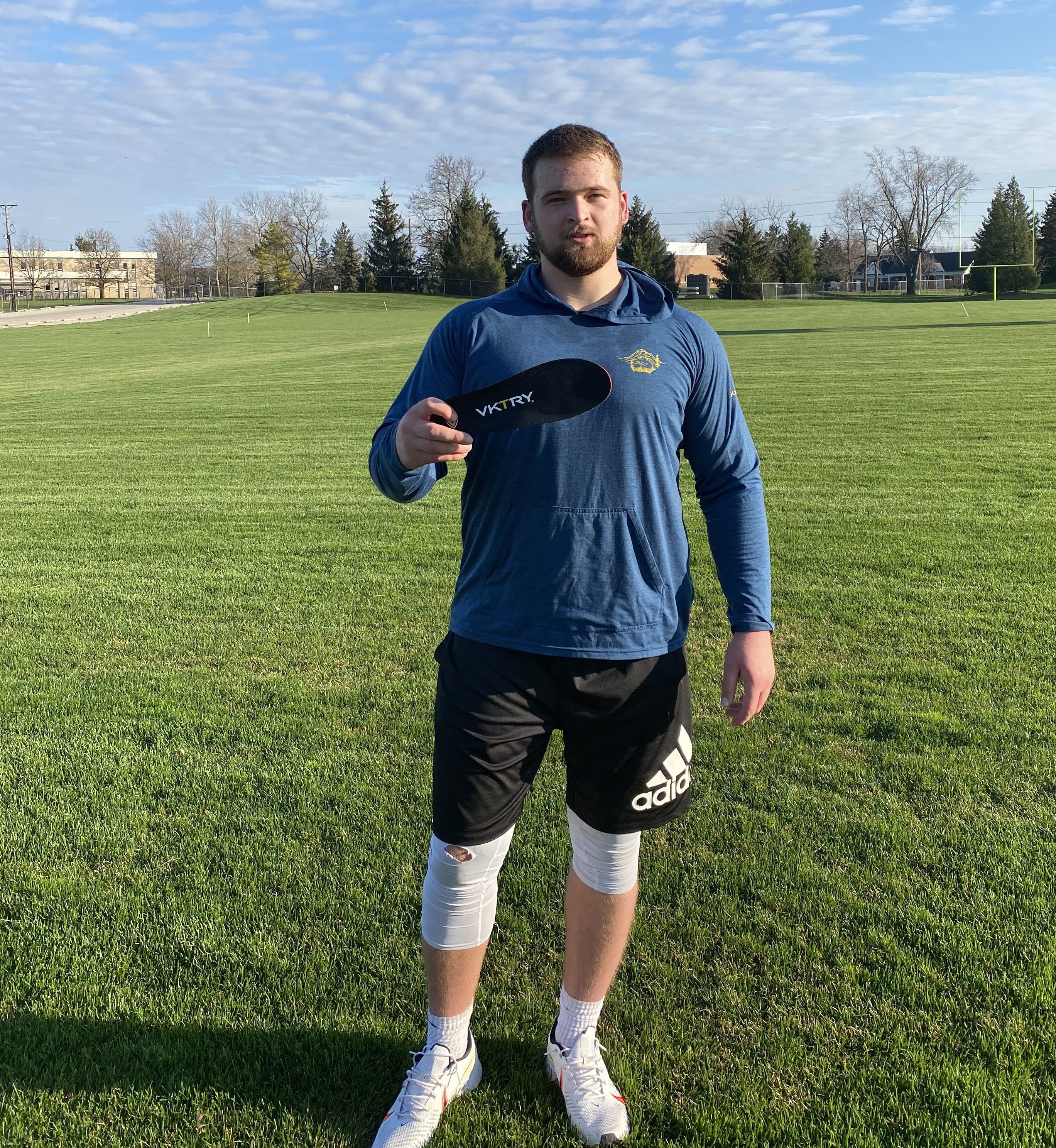 "I love using VKTRY Insoles because I can feel a difference in how I move while training. I feel secure using them while I train and have noticed improvements. They are a great upgrade over the standard insole."
Danny Pinter
Offensive Tackle, Indianapolis Colts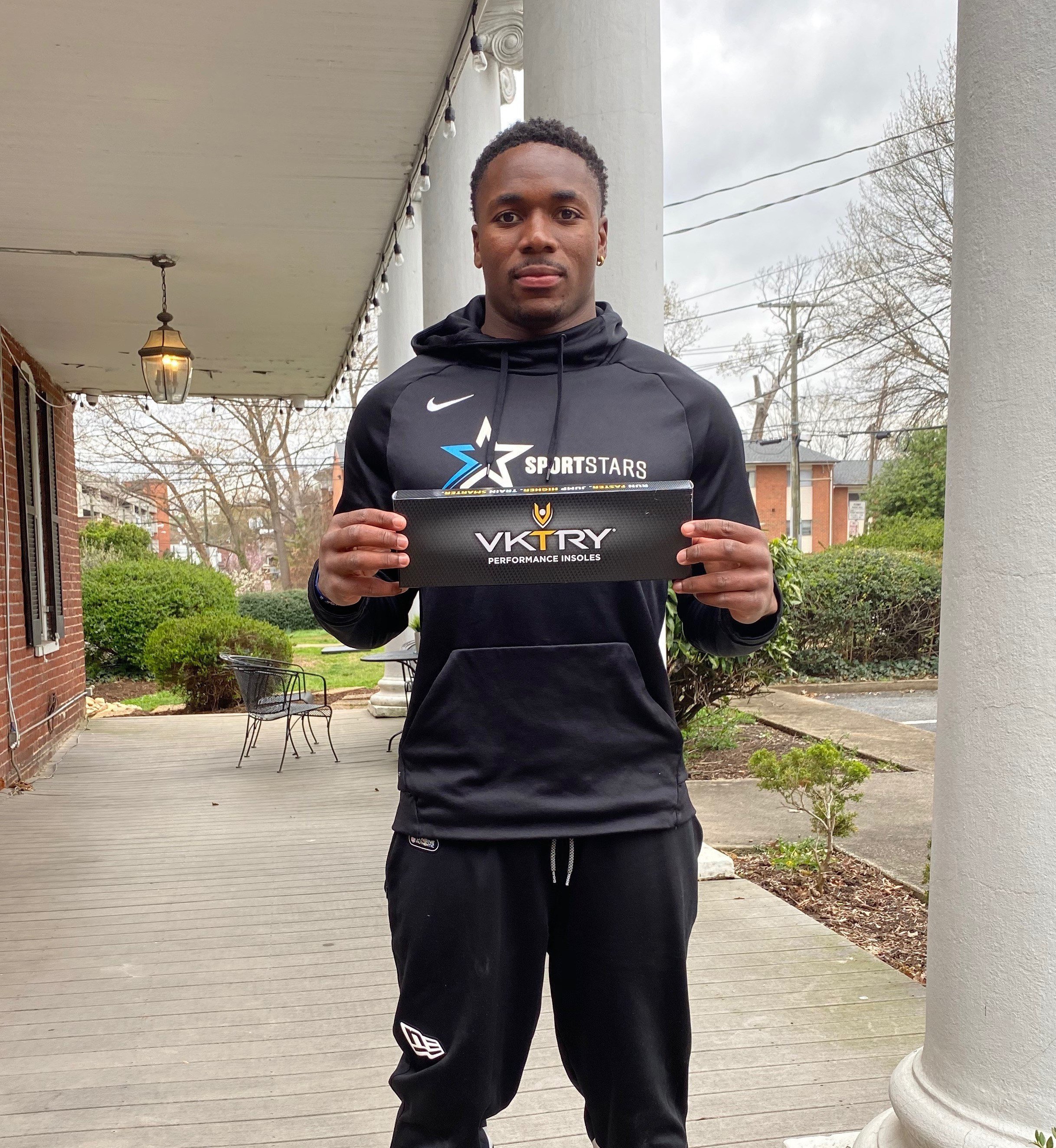 "The comfort level and daily results are unmatched. VKTRY Insoles helped maximize my potential for the NFL combine and I am excited to continue using them throughout my career"
Joe Reed
Wide Receiver/Punt Returner, LA Chargers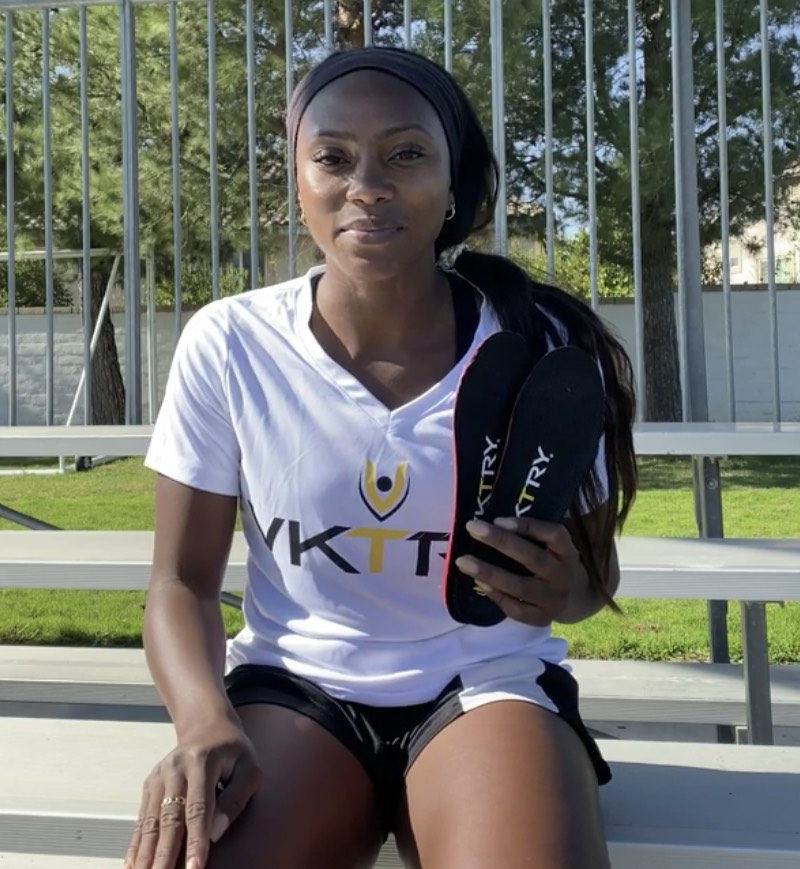 "I love using VKTRY insoles, not only do I feel fast and explosive, but they fit perfectly inside my cleat."
Jamia Fields
Forward for the Houston Dash, NWSL
"I love my VKTRY insoles! Since I've had them, I feel way quicker and much more explosive!"
Arielle Ship
Forward for the Utah Royals, NWSL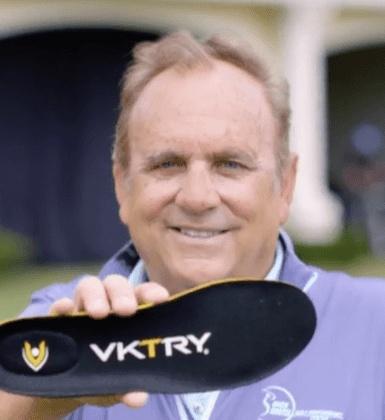 "I've been preaching ground force and explosiveness in the golf swing for 40+ years. I've never experienced anything like VKTRY's Carbon Fiber Insoles...When I put these insoles in, they take the load off my body and put a spring in my step."
Rick Smith
Legendary PGA Instructor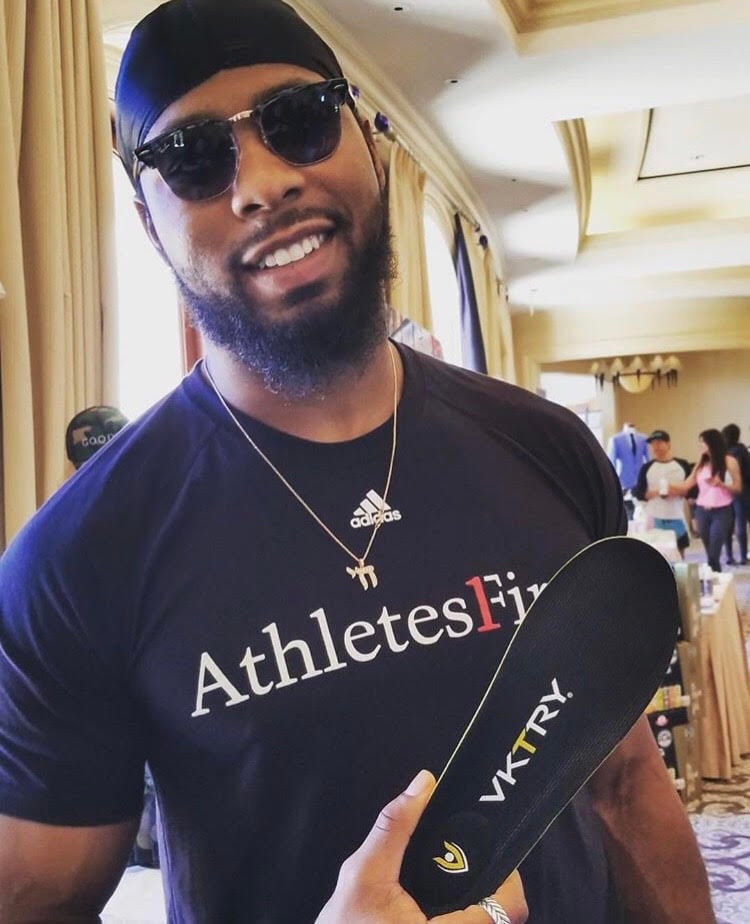 ""Speed kills in football. VKs provide that burst to beat opposing players. With VKs, you have that extra six inches that can be the difference between winning or losing.""
Josh Norman
Cornerback, Buffalo Bills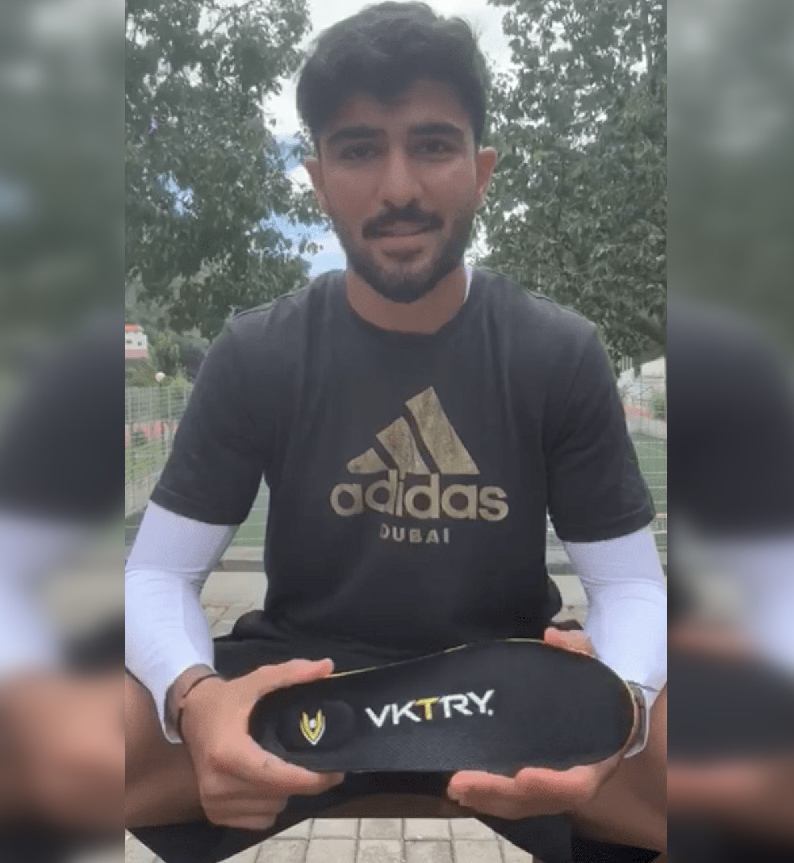 "I'm consistently working on my craft and looking for ways to become a better athlete. VKTRY has helped me get one step closer to where I want to be."
Amir Abedzadeh
Goalkeeper for C.S. Marítimo, Iran National Team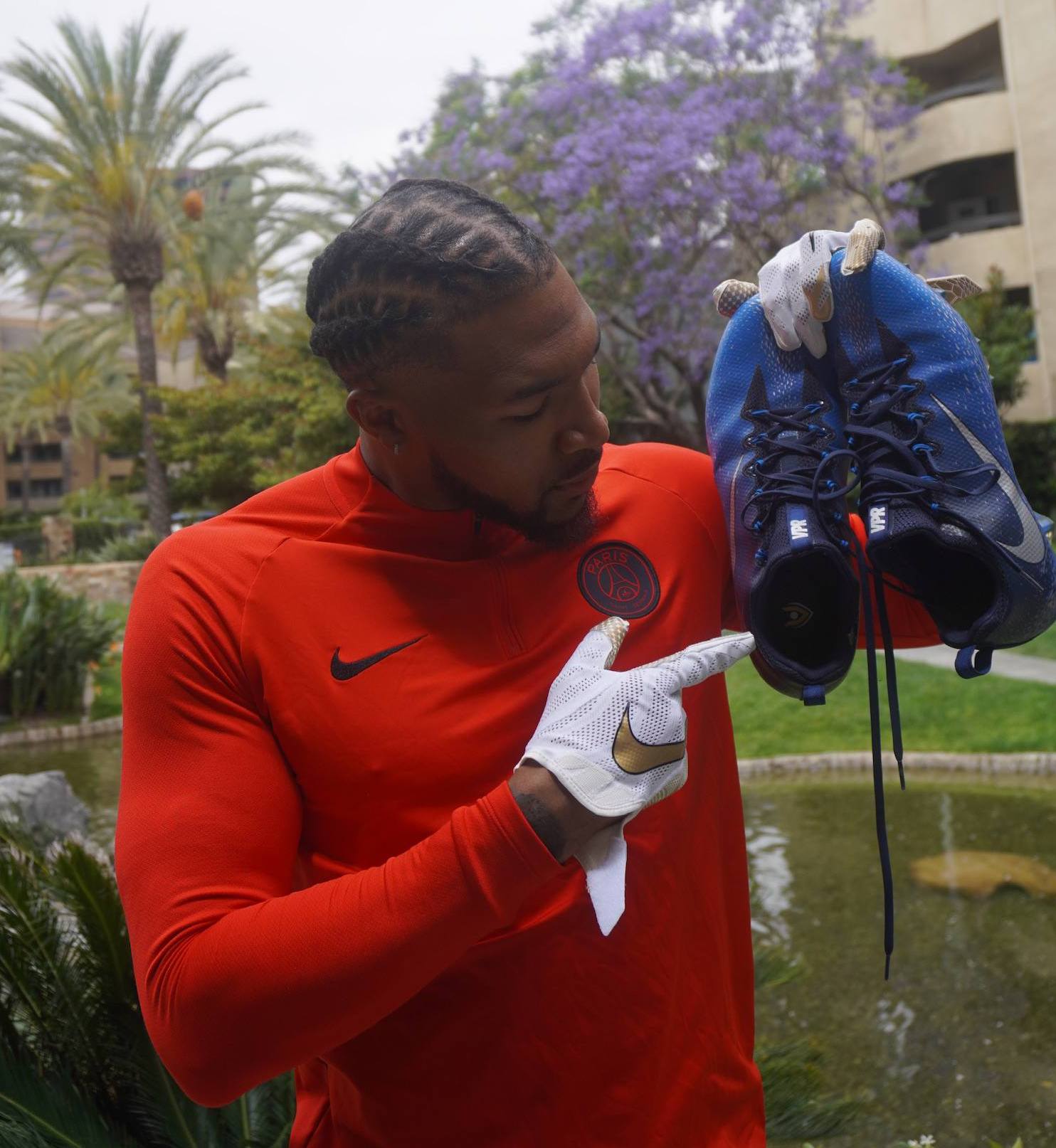 "I like my VKTRY Insoles cause they make transition between routes smoother than the standard insole"
Jason Moore
Wide Receiver, Los Angeles Chargers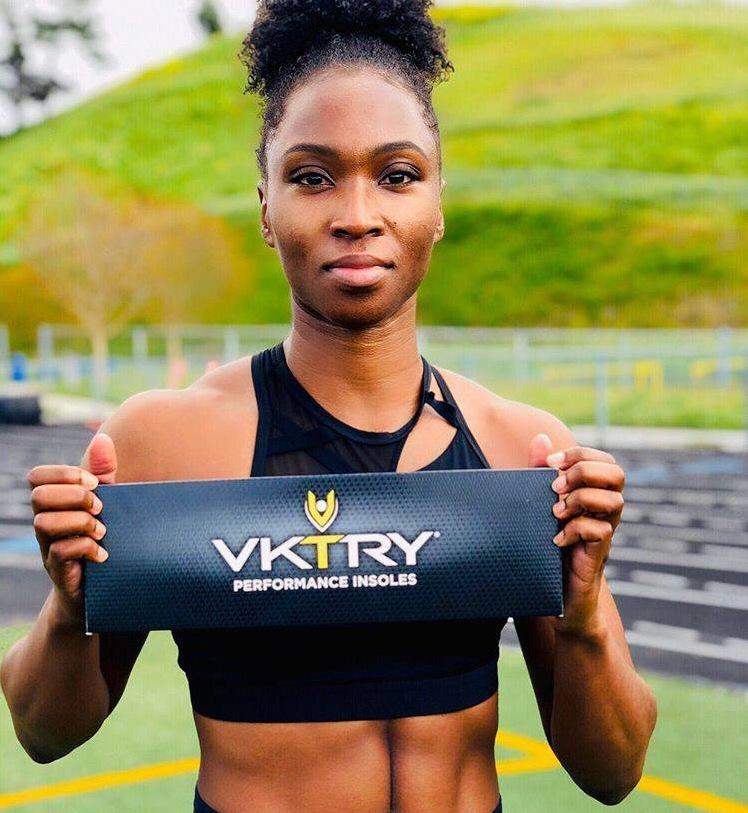 "The more I workout in VKs the more I'm convinced that they are a one of a kind product. ...more height at takeoff in the long jump...more explosive out of the starting blocks."
Tianna Bartolatta
3X Olympic Gold Medalist, Team USA Track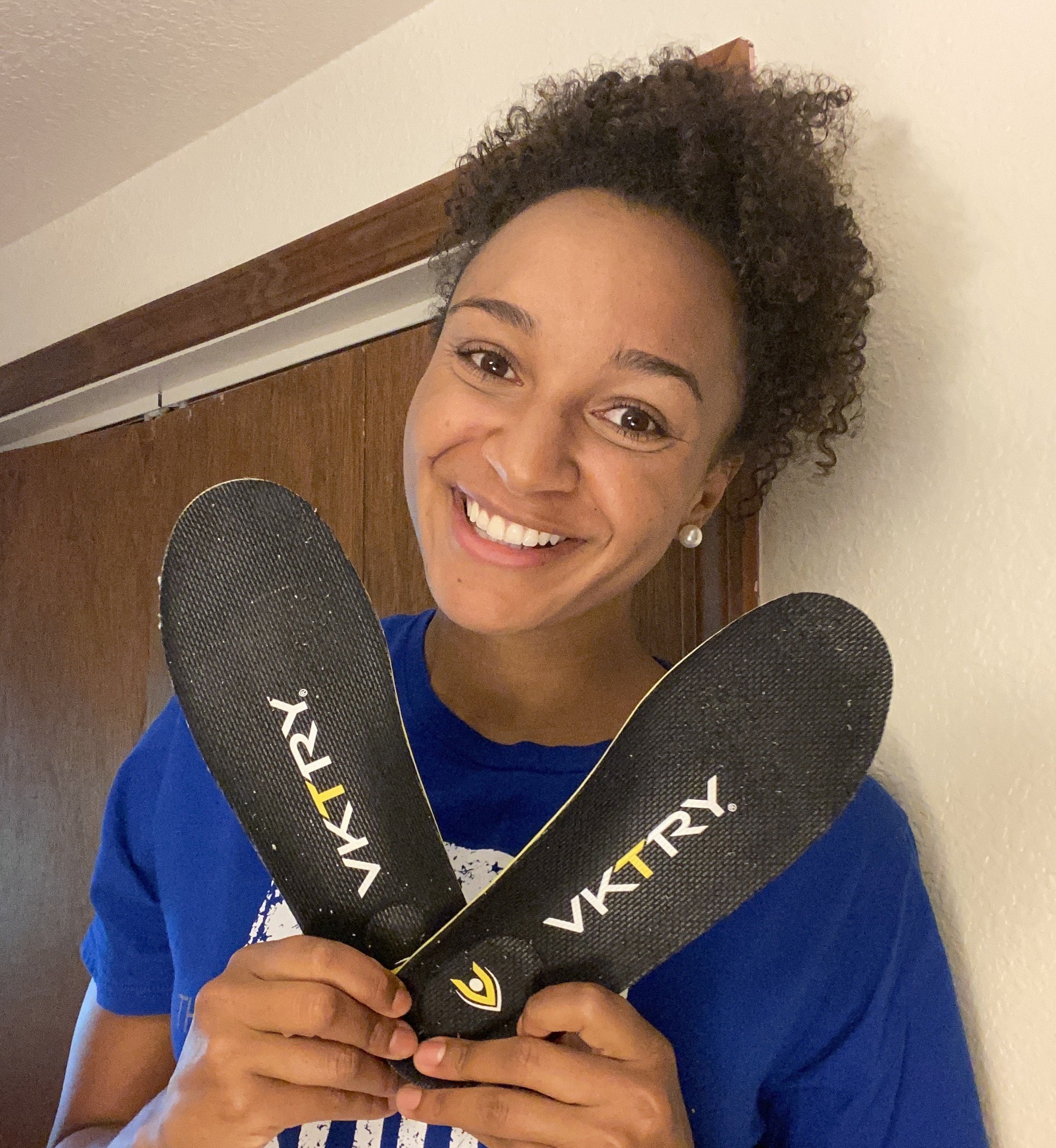 "I've struggled with good foot support for my entire athletic career, VKTRY has HIGH key made a difference in my comfort, my explosiveness, and how my feet feel when I play!"
Haleigh Washington
Middle, U.S. National Volleyball Team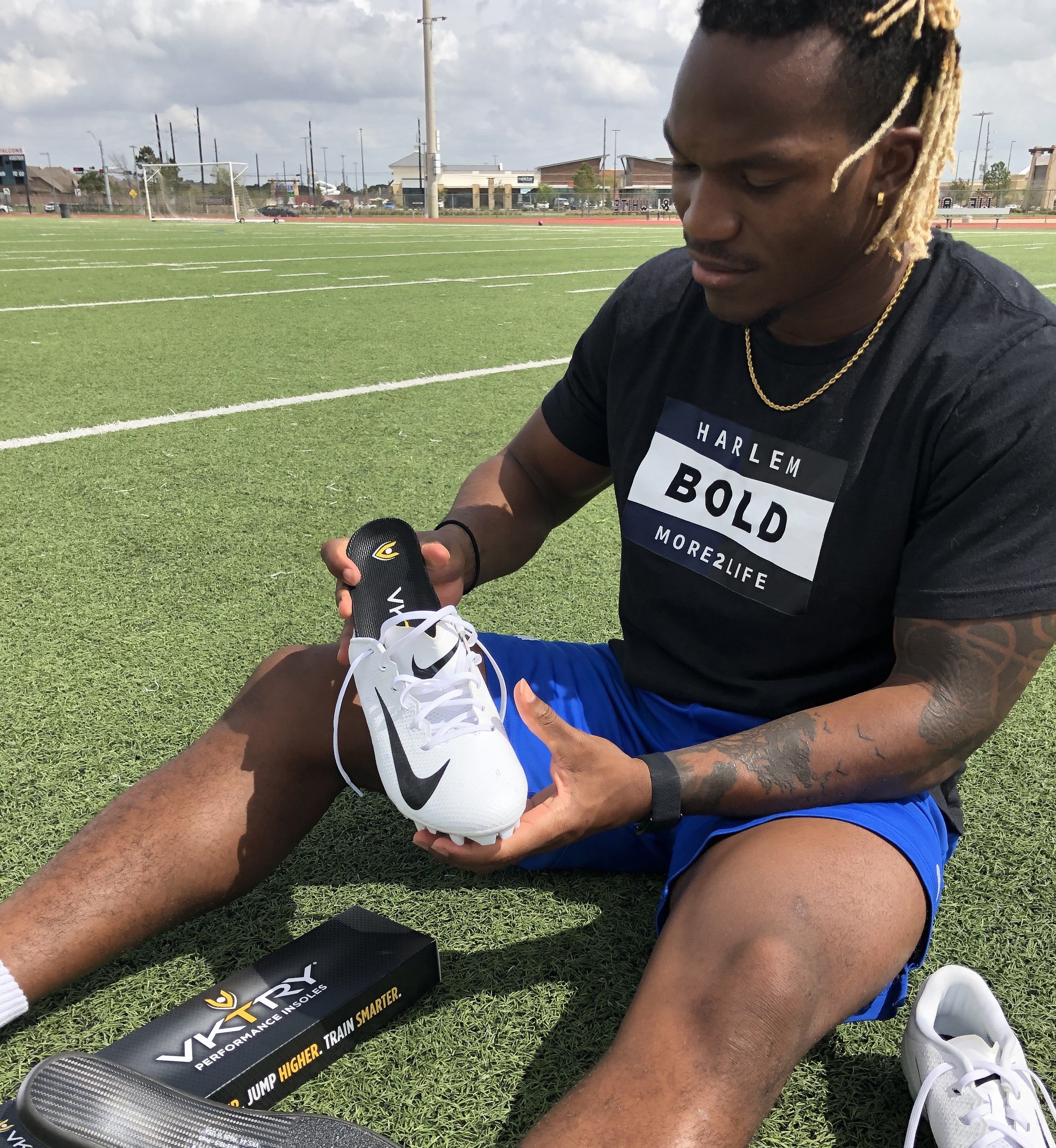 "I love VKTRY insoles because they are comfortable and allow me to be more explosive on the field!"
Dayan Lake
Defensive Back, Los Angeles Rams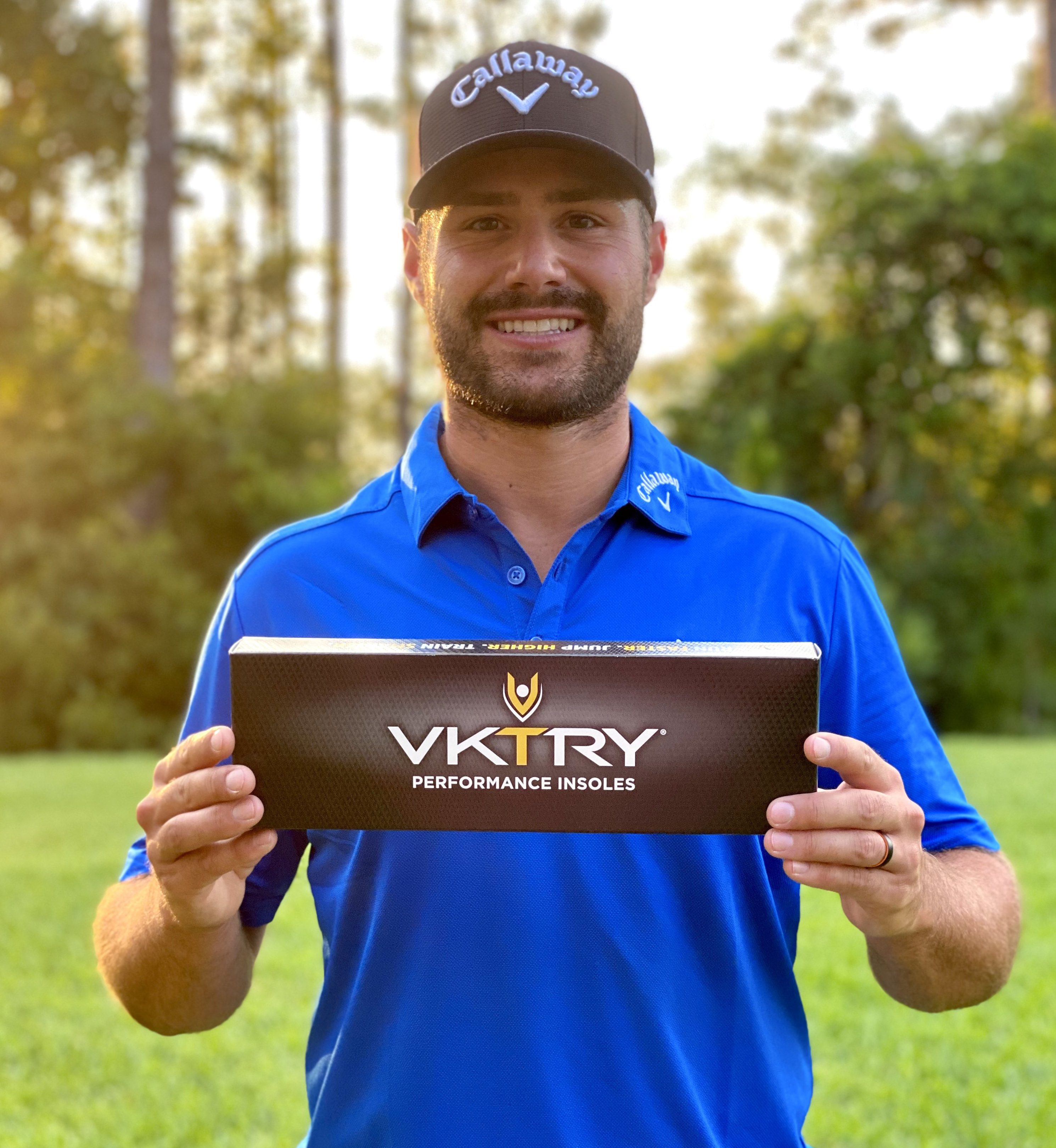 "I wear VKTRY insoles because they help me swing faster, simple as that"
Josh Koch
World Long Driver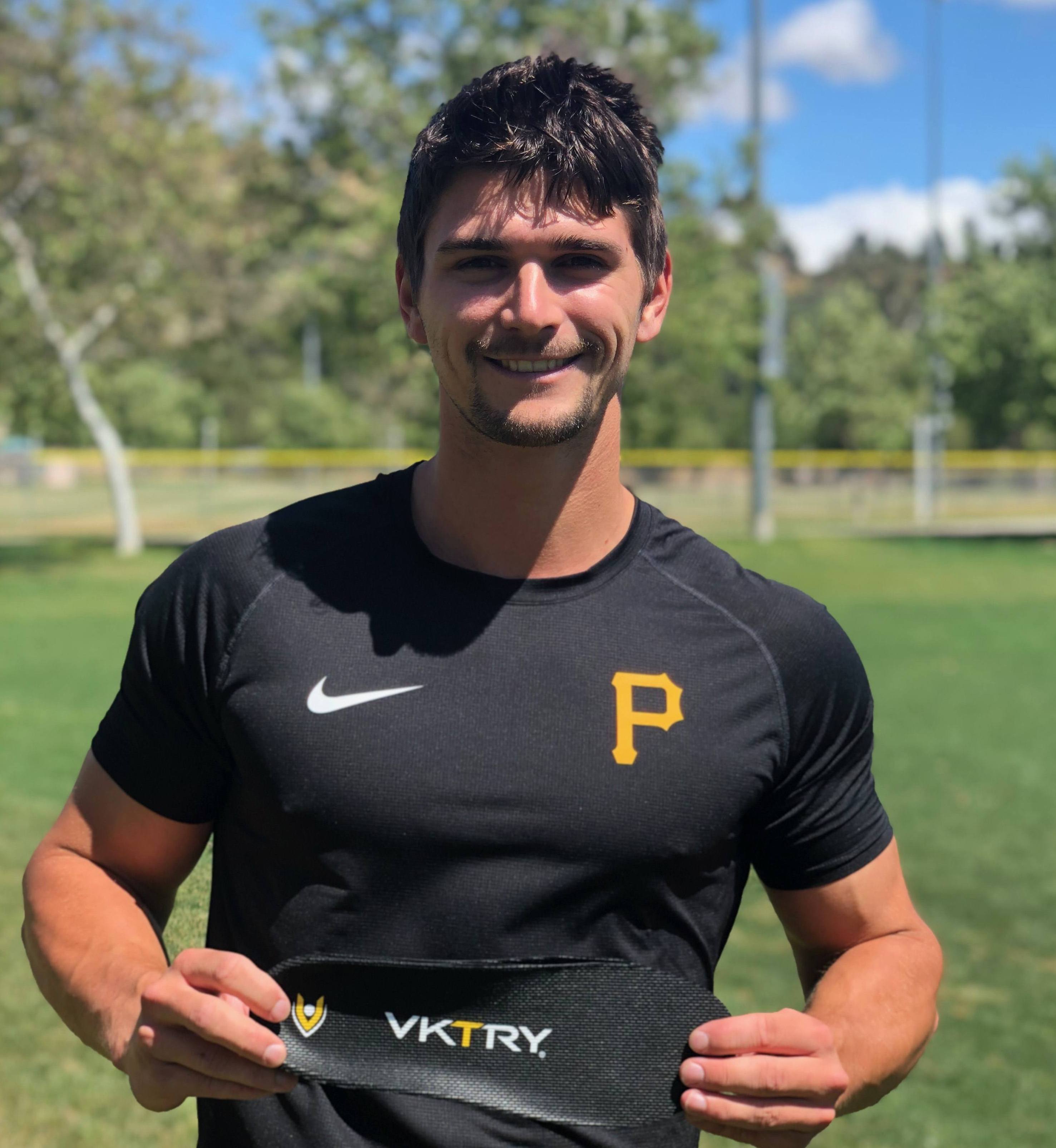 "I like to wear VKTRY insoles because, whether I'm baserunning or out in the outfield, they make me more explosive and help all facets of my game."
Jared Oliva
Outfielder, Pittsburgh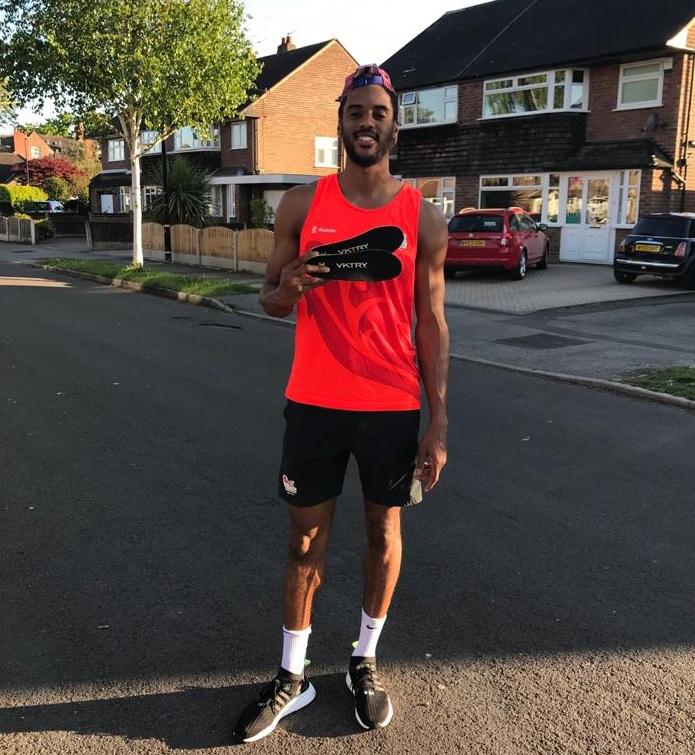 "I love wearing VKTRY insoles as they provide me with athleticism and comfort. When I'm on the court I just feel as if I have an extra bit of speed and vertical jump. I not only use them in my basketball shoes but also in my everyday trainers so that my body is supported correctly from the ground up."
Jamell Anderson
Forward, Leicester Roughriders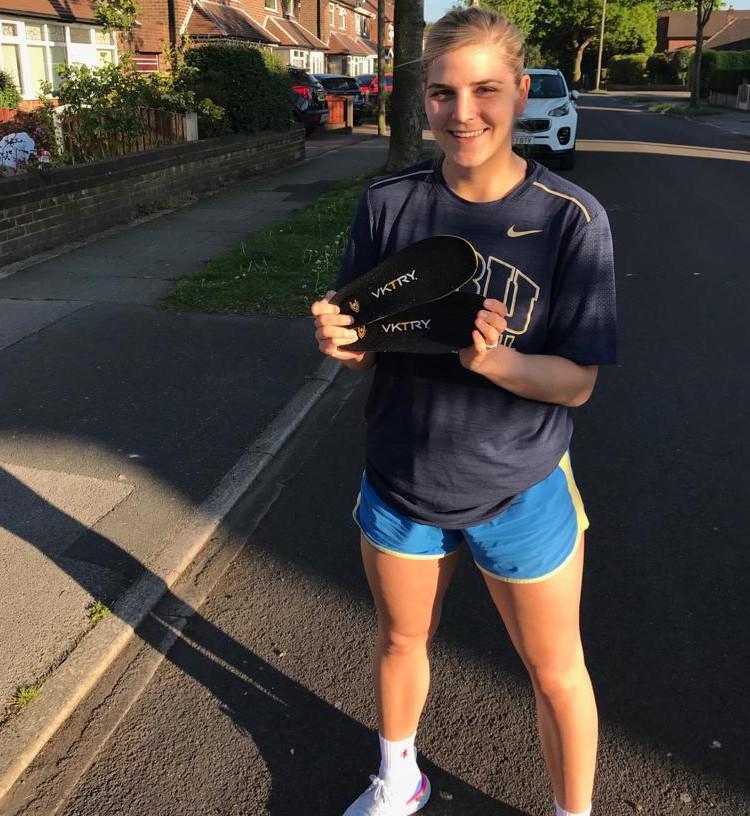 "I noticed a difference wearing the insoles straight away! Not only do they fit my feet perfectly, I'm also feeling lighter when moving in them. My first step feels a lot quicker and I love the advantage they give me, no matter what surface I am competing on!"
Georgia Jones
Shooting Guard, Manchester Mystics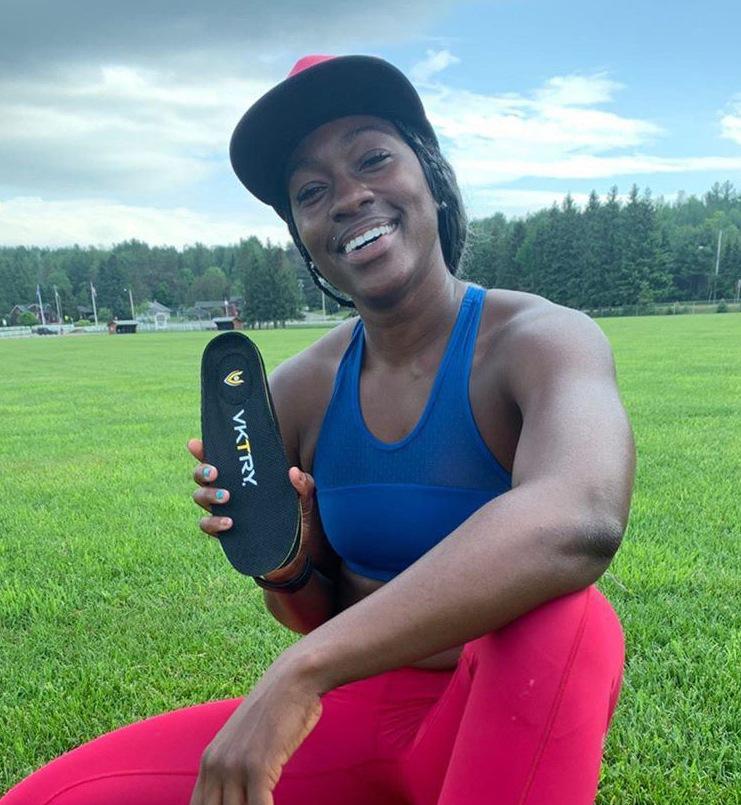 "With the amount of speed and power that it takes to push a sled as a bobsled athlete, finding a way to get the same reaction of speed and power on a grass surface during off season training as you would from ground reaction on a track... is a game changer!"
Tiffeny Parker
USA Olympic Heptathlete, Bobsled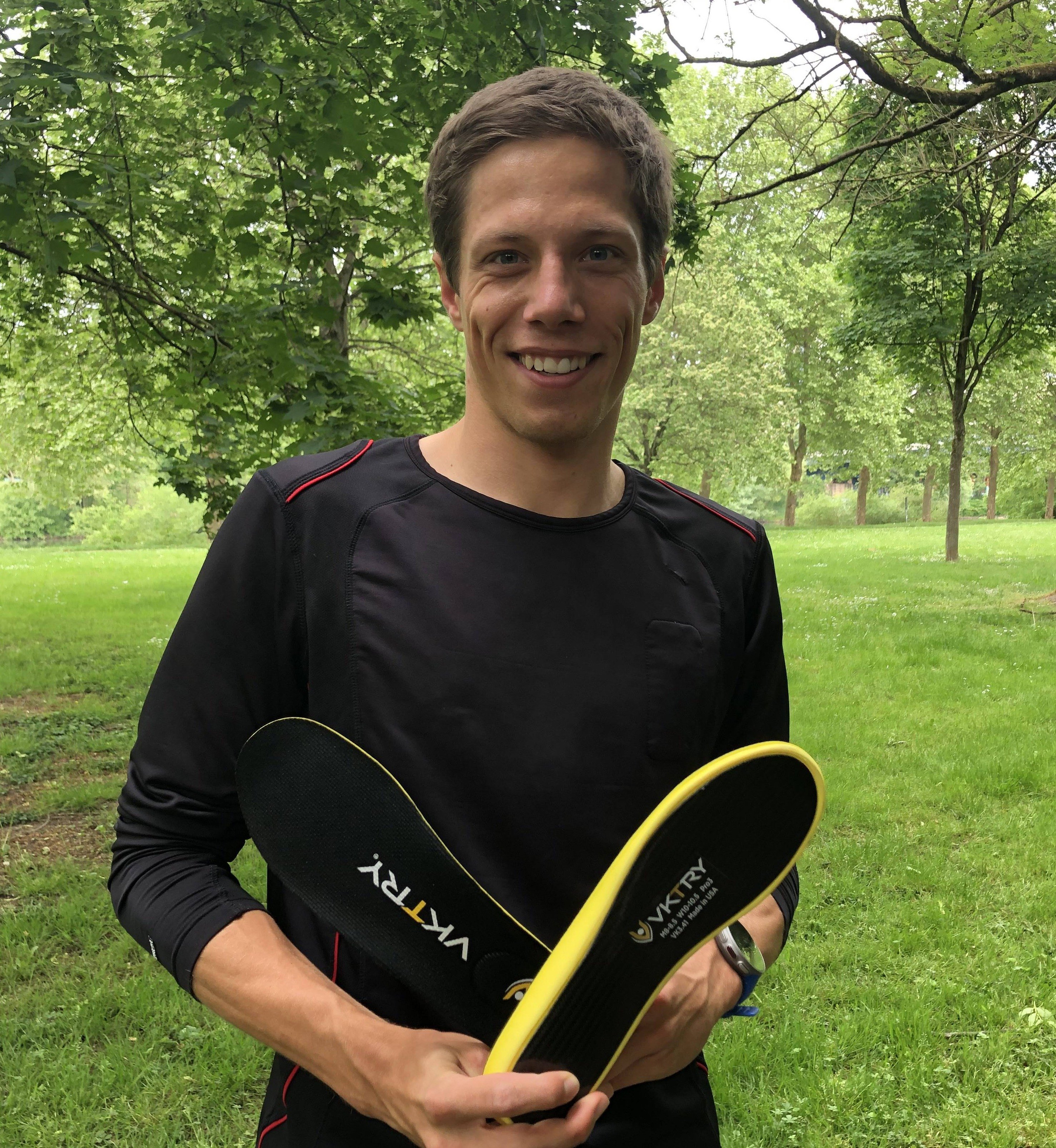 "I really enjoy the benefits of VKTRY. Running feels more stable without losing energy"
Justus Nieschlag
German Olympic Triathlon Team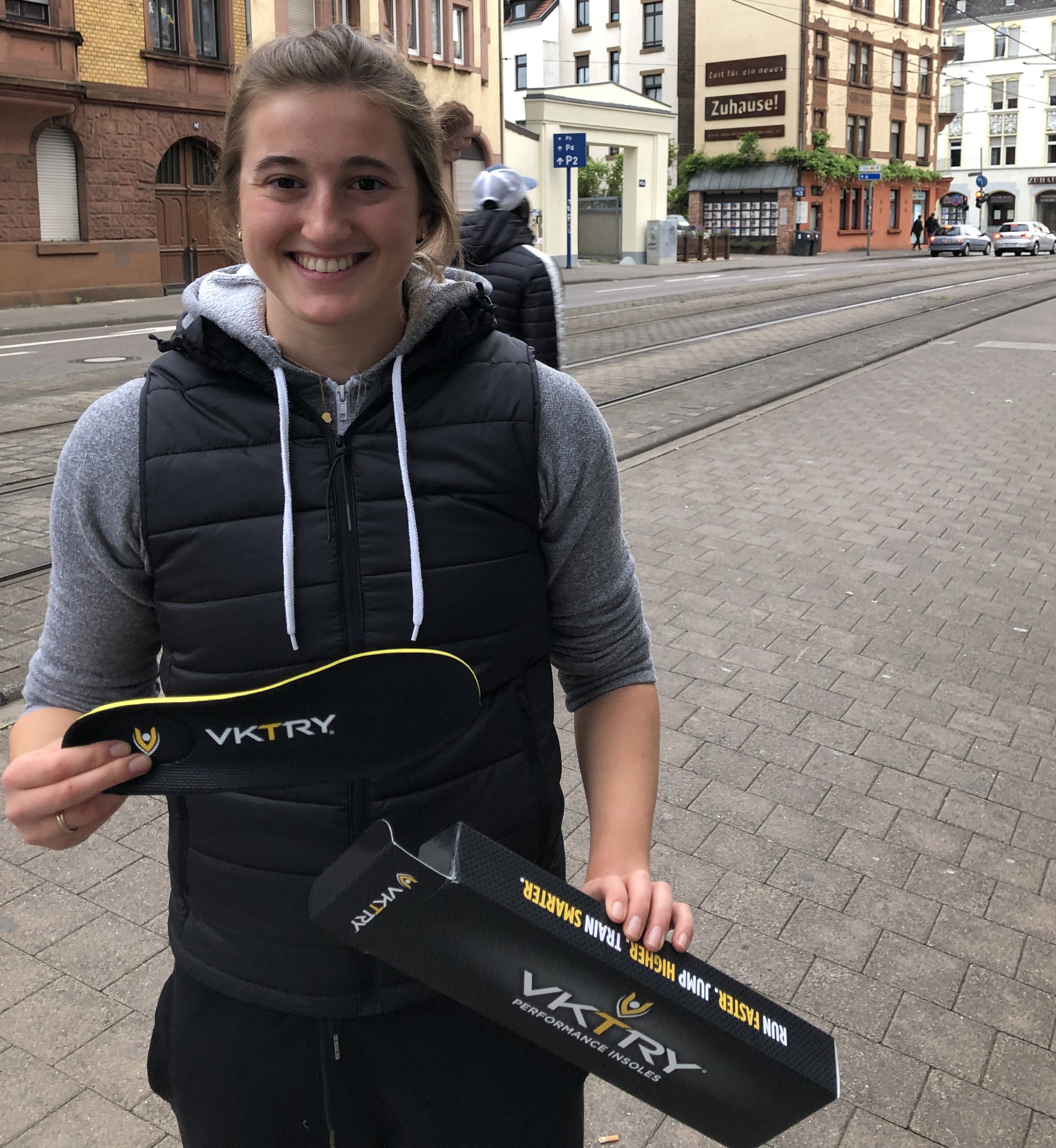 "With VKTRY I can use the extra kick of explosiveness while staying injury free!"
Lina Völker
German Olympic Triathlon Team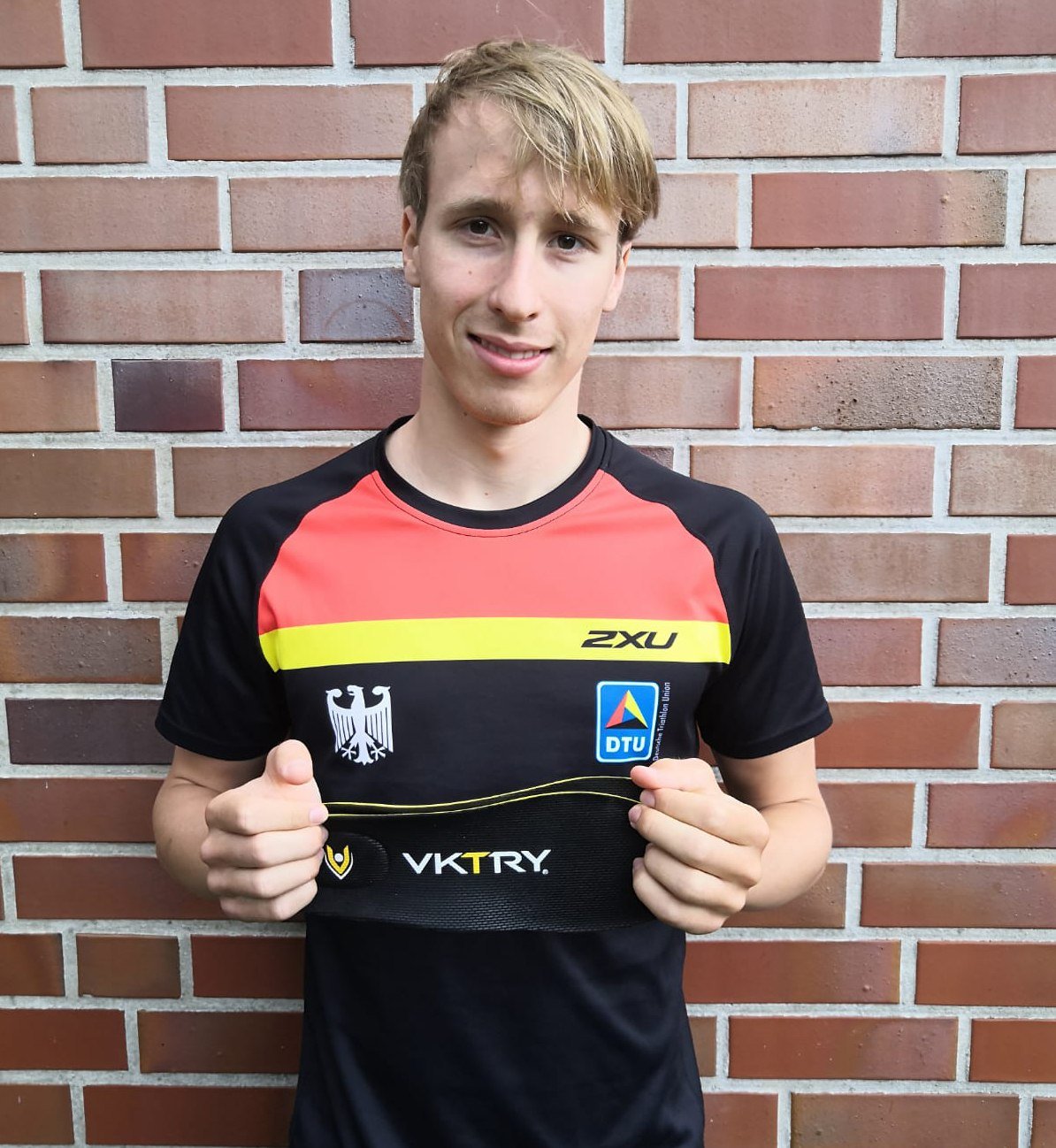 "I am absolutely impressed by the insoles from VKTRY. I am able to increase my performance by running way more agile especially during intense sessions where you need it the most!"
Jonas Schomburg
German Olympic Triathlon Team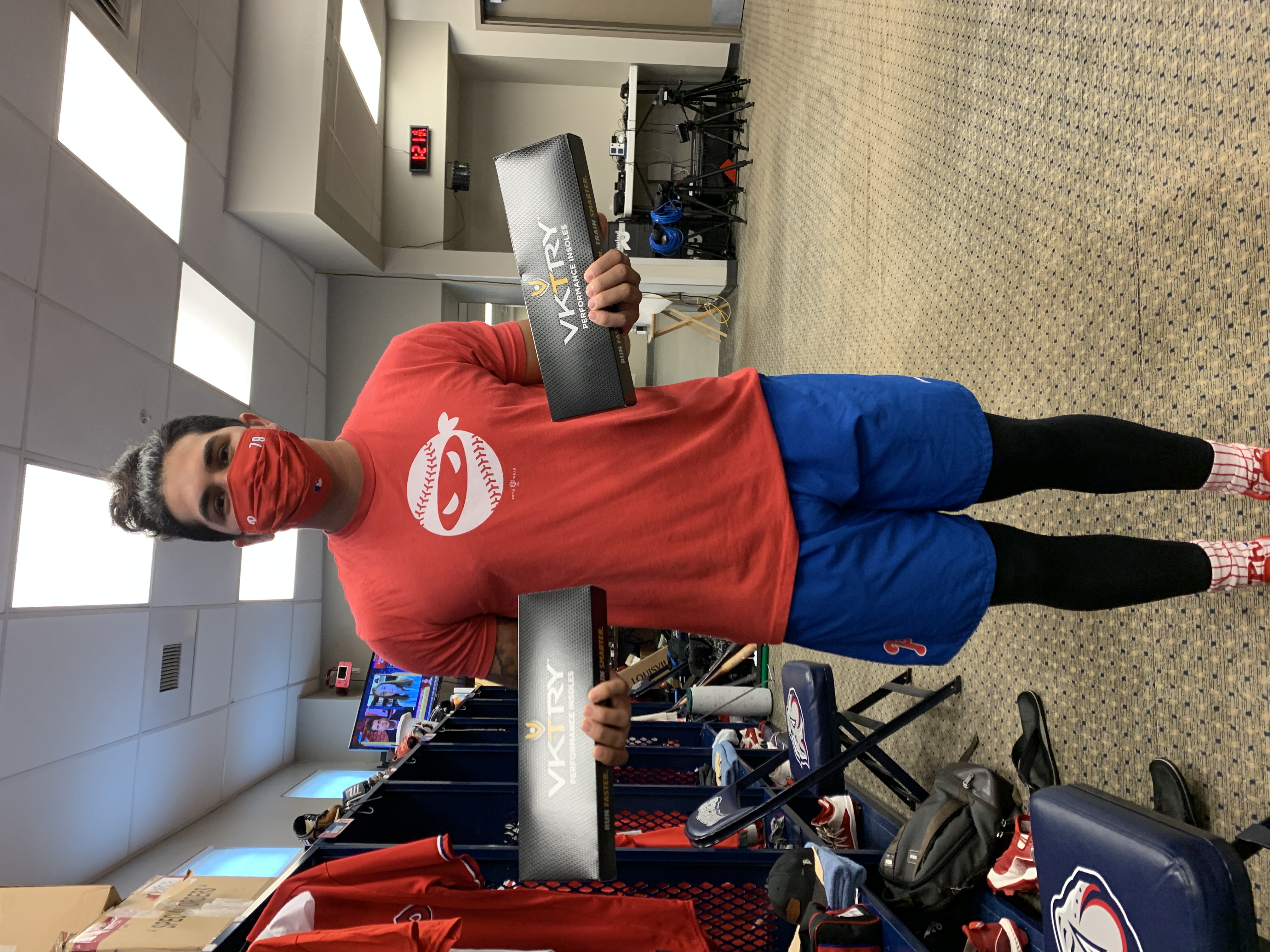 ""Since using VKTRY insoles I find myself performing with less pressure on my feet! They help keep me out on the mound longer, and give me extra comfort and explosiveness during my delivery. I love my VKTRY insoles!""
Jojo Romero
Left Handed Pitcher, Philadelphia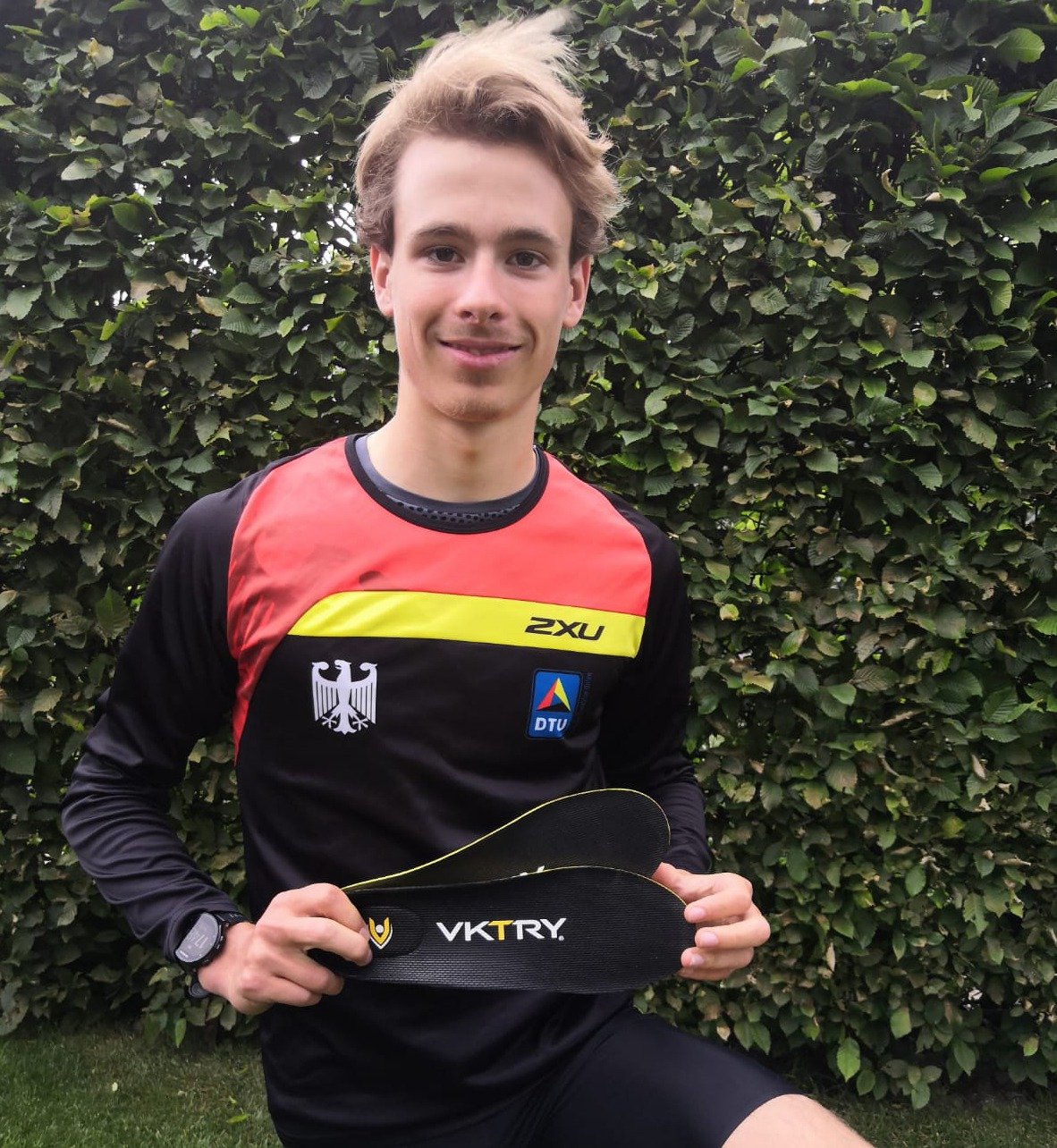 "Running in the VKTRY insoles I feel a special kind of lightness that allows me to train faster and better!"
Cedric Osterholt
German Olympic Triathlon Team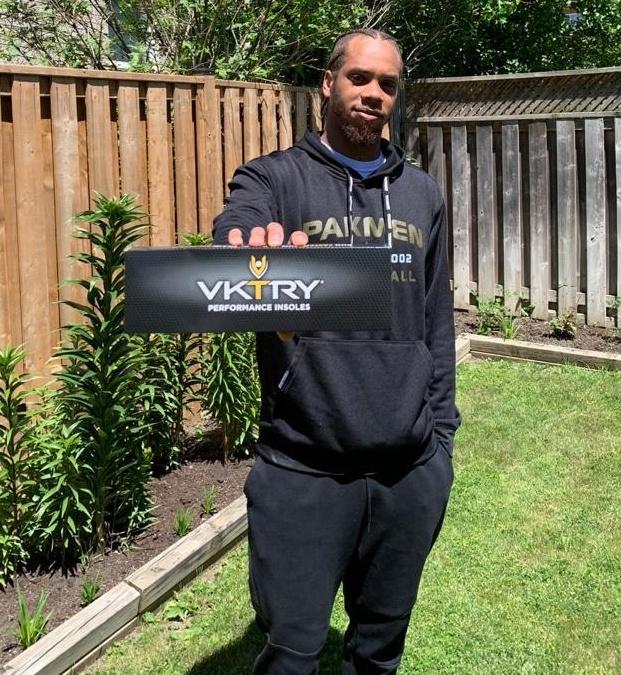 "VKTRY Insoles have allowed me to take my game to another level! I can feel the response from the insoles through my feet whenever I take off. Being able to be more explosive on the court has helped my bunnies as well. Thank you guys, appreciate it!"
Terrell Bramwell
Professional Volleyball Player, Riseleh Sarafand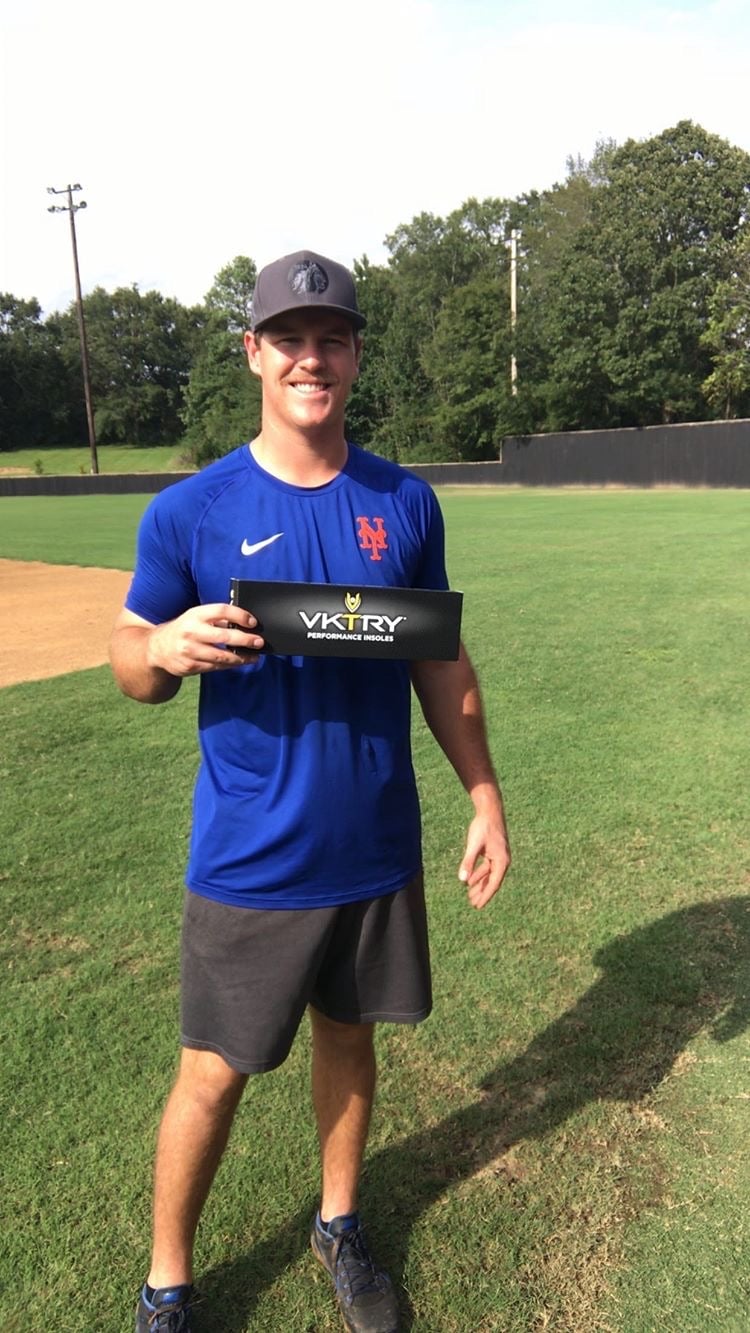 ""Still in love. Wish I had them in every shoe.""
Cole Gordon
Right Handed Pitcher, New York Organization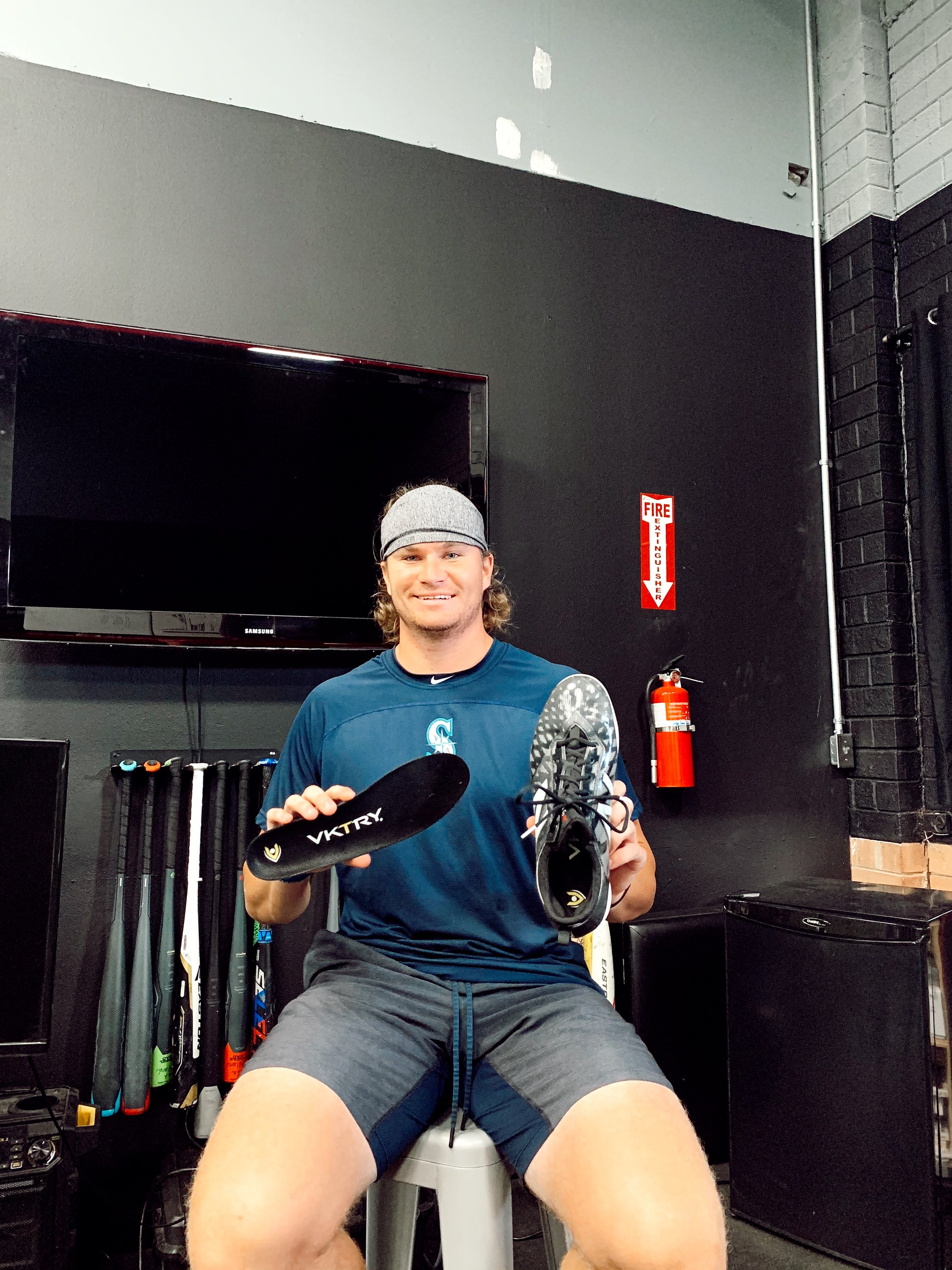 ""VKTRY insoles have blown me away. They have drastically impacted my game both in my training and on the mound. They really give me the feel of energy working from the ground up when I am on the mound. Truly the best in the business!""
Logan Rinehart
Right Handed Pitcher, Seattle Organization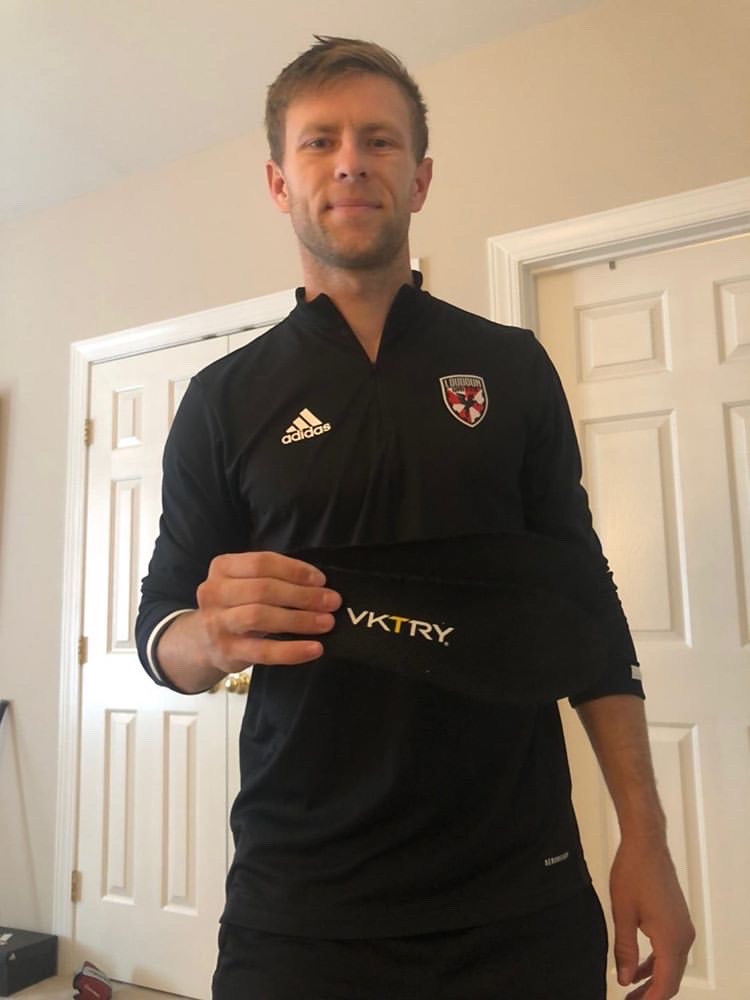 ""These insoles are so comfortable and give me the extra step I need on the soccer field when I get tired!" "I have struggled with shin splints throughout my soccer career and have tried everything out there. These insoles relieve me of my shin pain, which lets me focus on performing on the field!""
Timmy Mehl
Defender, Loudon United
""VKTRY insoles have been a game changer for me. They help support my lower back and my landing leg while pitching. They also make me feel more explosive like there is a spring in my shoes.""
Ricky Vanasco
Right Handed Pitcher, Texas Organization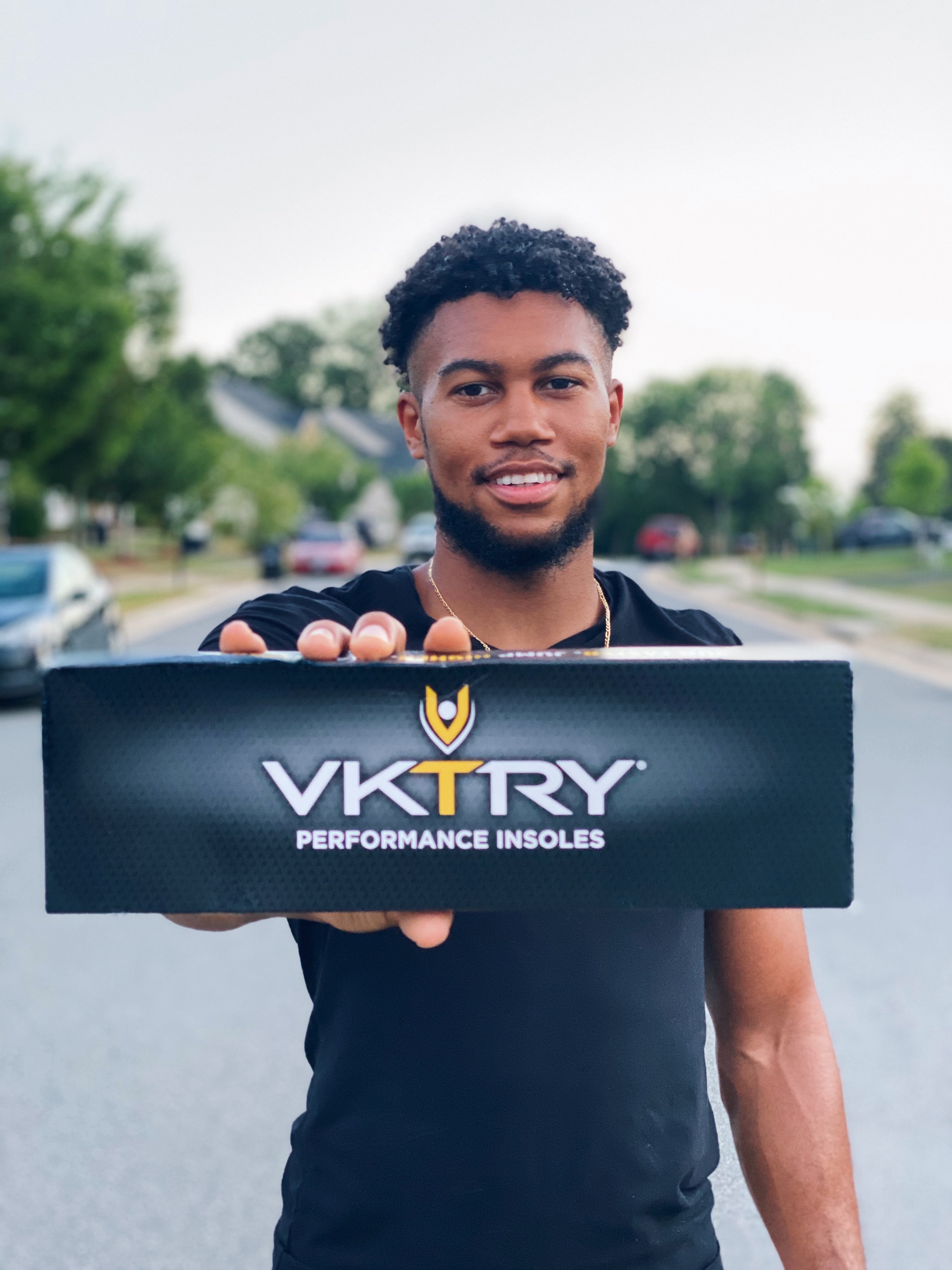 ""In the last couple of weeks using VKTRY insoles, I've noticed a difference in my stability, speed, and decrease in foot pain. It gives me the capability to workout longer which is the edge I need to enhance my performance.""
Stephen Brown, Point Guard, Giessen 46ers
CHANGING HOW ATHLETES TRAIN AND COMPETE IS BIG NEWS!

VKTRY Performance Insoles Embrace Carbon Fiber For Energy Return

Named one of "The Best Fitness Gifts for Athletes".
By helping you put more energy into the ground, the insoles can increase explosiveness, speed, and agility. And they still provide support, stability, and shock absorption to protect against injuries, too.

No other insole protects like that – especially not while adding peak performance.

…adds a discernible spring to your step.