Silver VK Insoles
Silver VK Insoles
RUN
FASTER,
JUMP
HIGHER AND
PROTECT
FROM INJURY
Energy return for maximum athletic performance
Superior shock absorption, support & stability
Proven protection: Less foot & lower-leg injuries
Made with a full-length carbon fiber base, Silver VKs

maximize

your performance and injury protection by returning & absorbing energy with every step.

See why carbon fiber beats foam and plastic with our 90 day money back guarantee.
Customize your pair
Not designed for cleats. Please shop our
Gold Insoles
for all sports.
$99
per pair - Free Shipping in the US
Buy 2
Save $20
, Buy 3
Save $60+
, Buy 5+
Save $125+
How many more pairs?
(Each pair can be different!)
We're sorry, but this size is temporarily out of stock.
Please fill in your email below, so we can let you know as soon as it's back in stock!
Notify When Available
---
THE MOST RESEARCHED
INSOLES IN THE WORLD
---
More Energy Return
More Shock Absorption
More Stability
More Support
Learn How VKs Work
AT OVER 400 PRO AND COLLEGE TEAMS USE VKS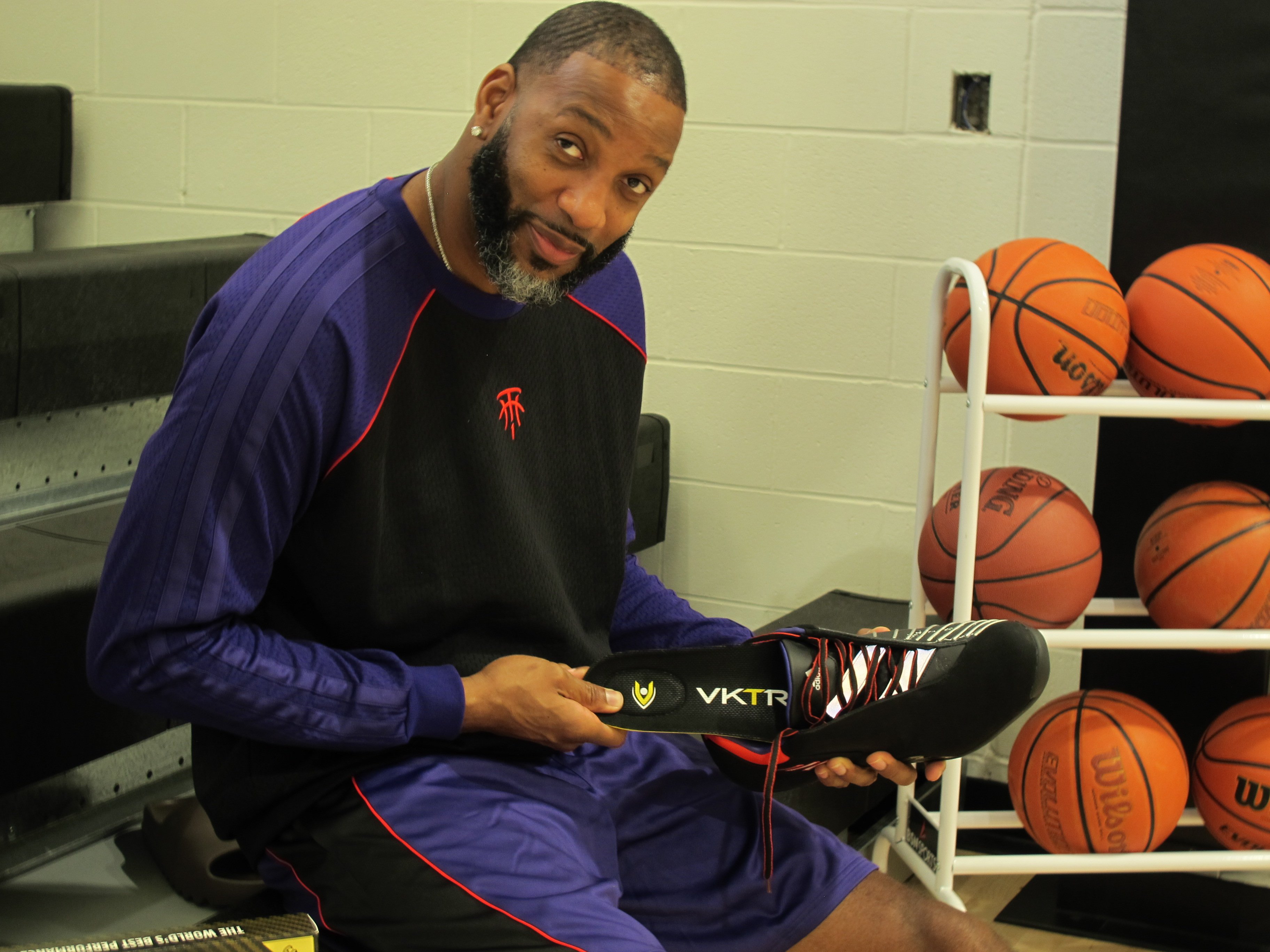 "In basketball, jumping a couple inches higher and having a more explosive first step, makes a huge difference in your game."
Tracy McGrady
Hall of Fame Basketball Player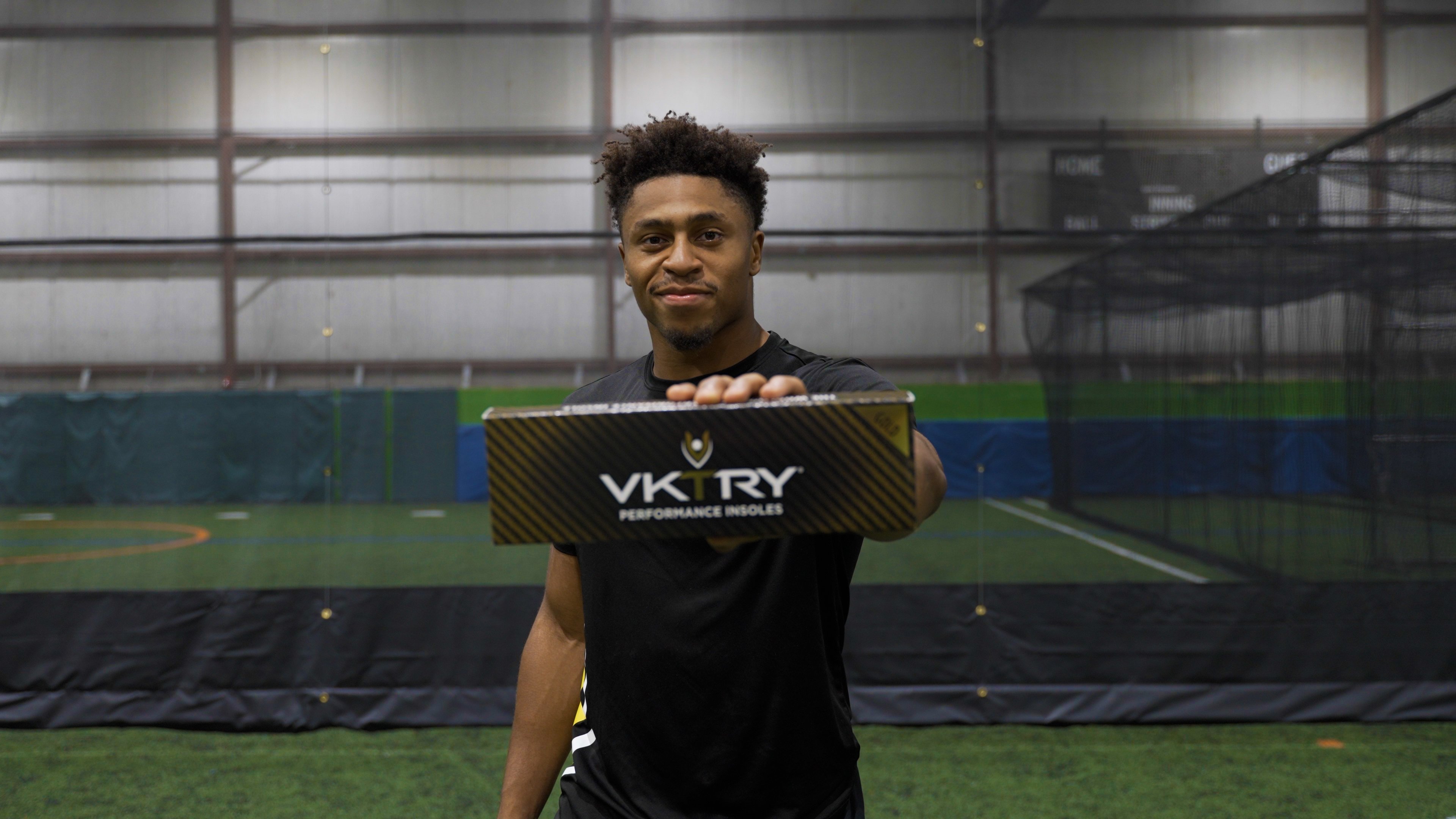 "When I first put VKTRY Insoles into my cleats, it was an instant boost of explosion, power & speed. Being able to explode out of my cuts with more power helps me separate from a defender. Having this high-tech product inside your cleats makes you feel like no one can stop you on the field."
Jonathan Taylor
All Pro Running Back, Indianapolis
"I've been really impressed with how VKTRY insoles have helped me increase my vertical, even at my age....I felt the difference immediately when I put these insoles into my shoes – Wow!"
Jordan Larson
3x World Champion Volleyball Player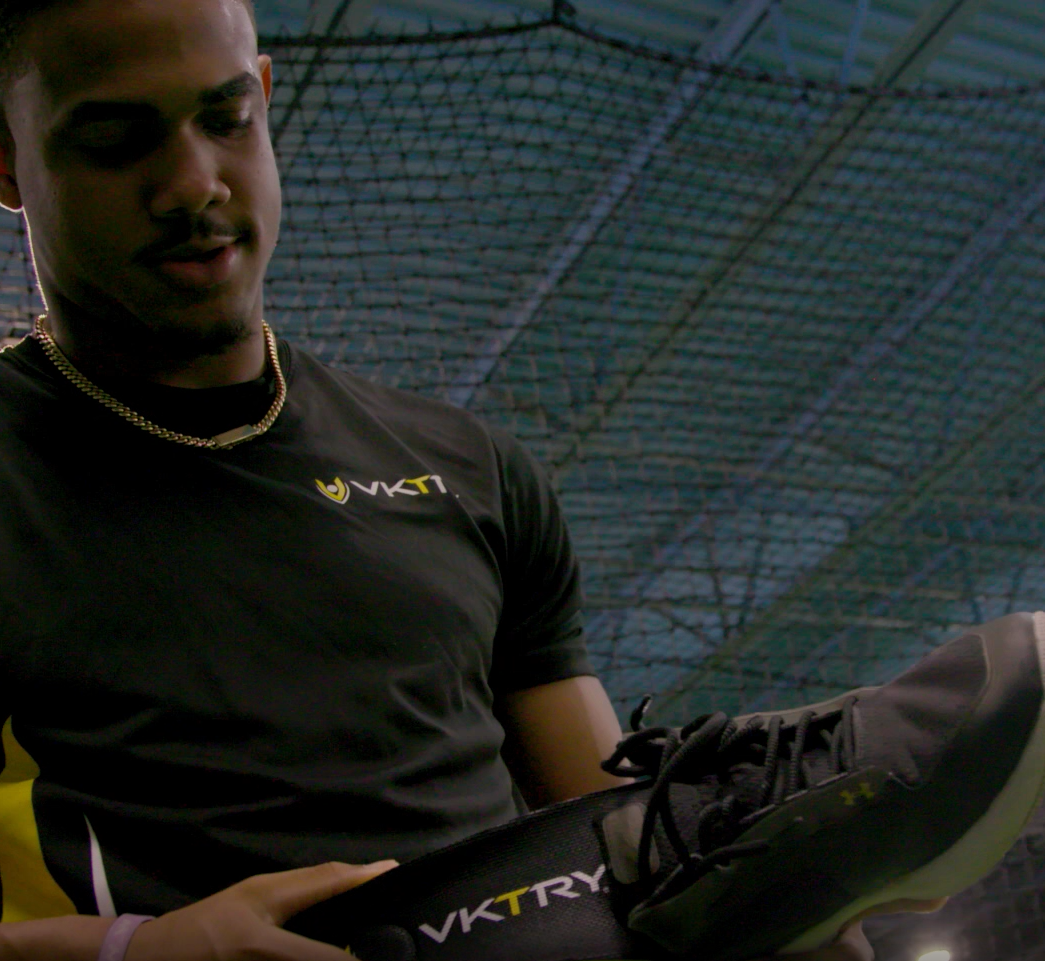 "With VKTRY, I feel a lot more explosive getting an initial jump. The spring you feel is next level. I really believe VKTRY Insoles are a secret weapon for anyone wearing them... they have really helped me run faster."
Julio Rodriguez
Outfielder, Seattle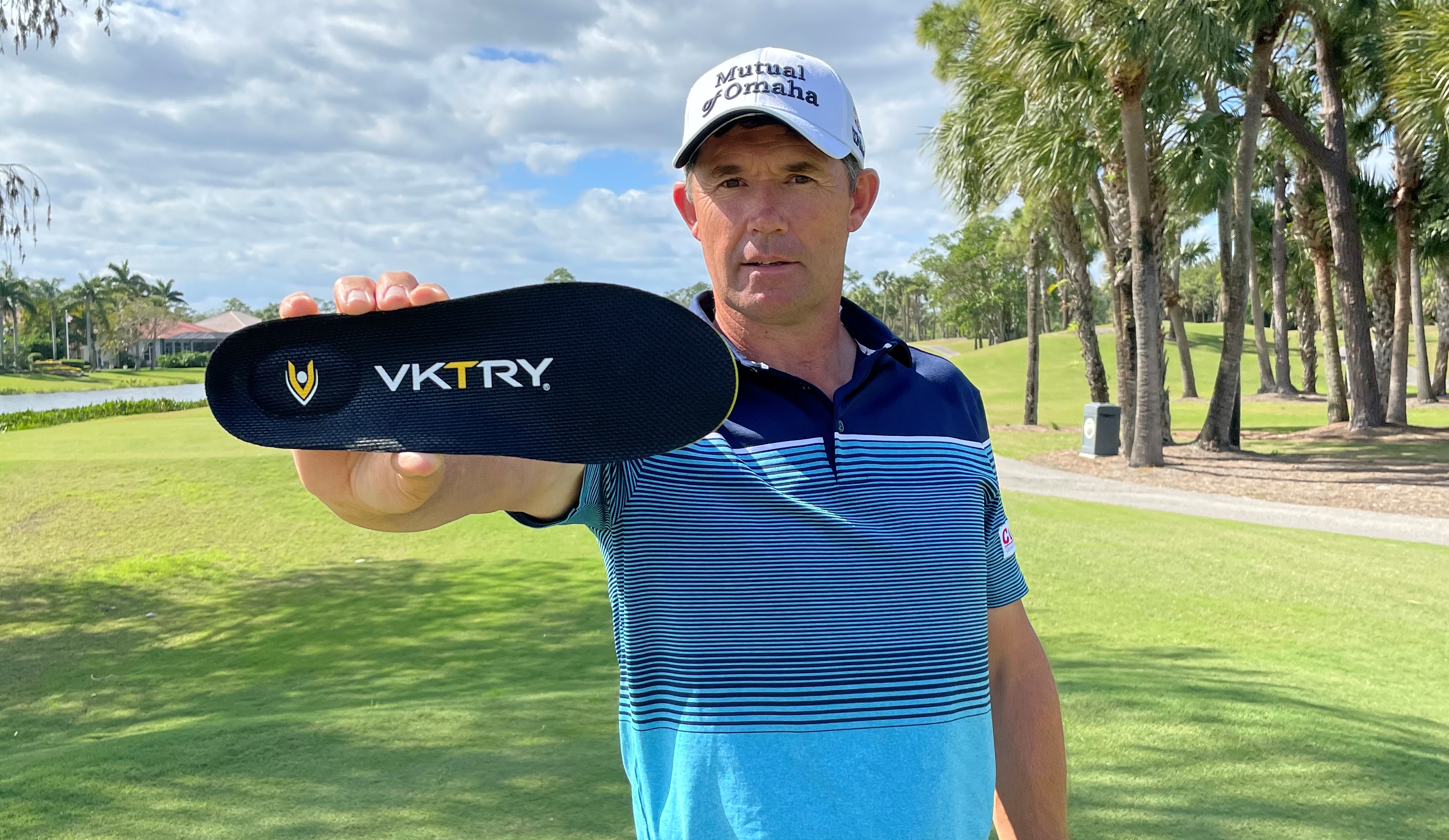 "When you wear VKTRY, you know you have something that's elite. It's very important as an athlete that you don't leave anything to chance. VKTRY brings confidence that you've got something that's going to give maximum power & maximum stability.. as I always say, you can't launch a rocket from a canoe."
Padraig Harrington
3x Major Champion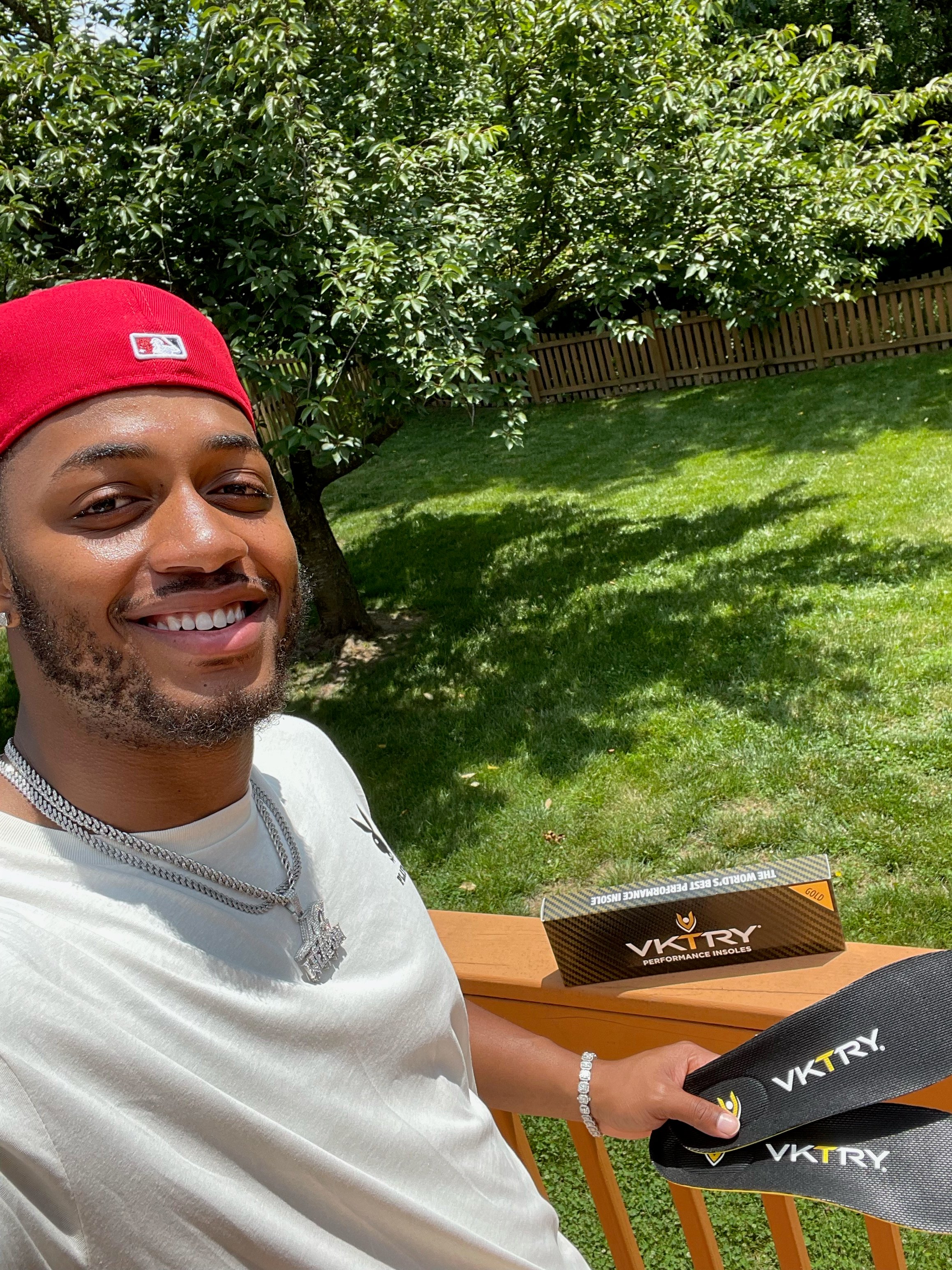 "VKTRY insoles were a key part of my return from a turf toe injury during my rookie season. I feel the added protection and power it gives me every time I step on the field."
Antonio Gibson
Running Back, Washington Football Team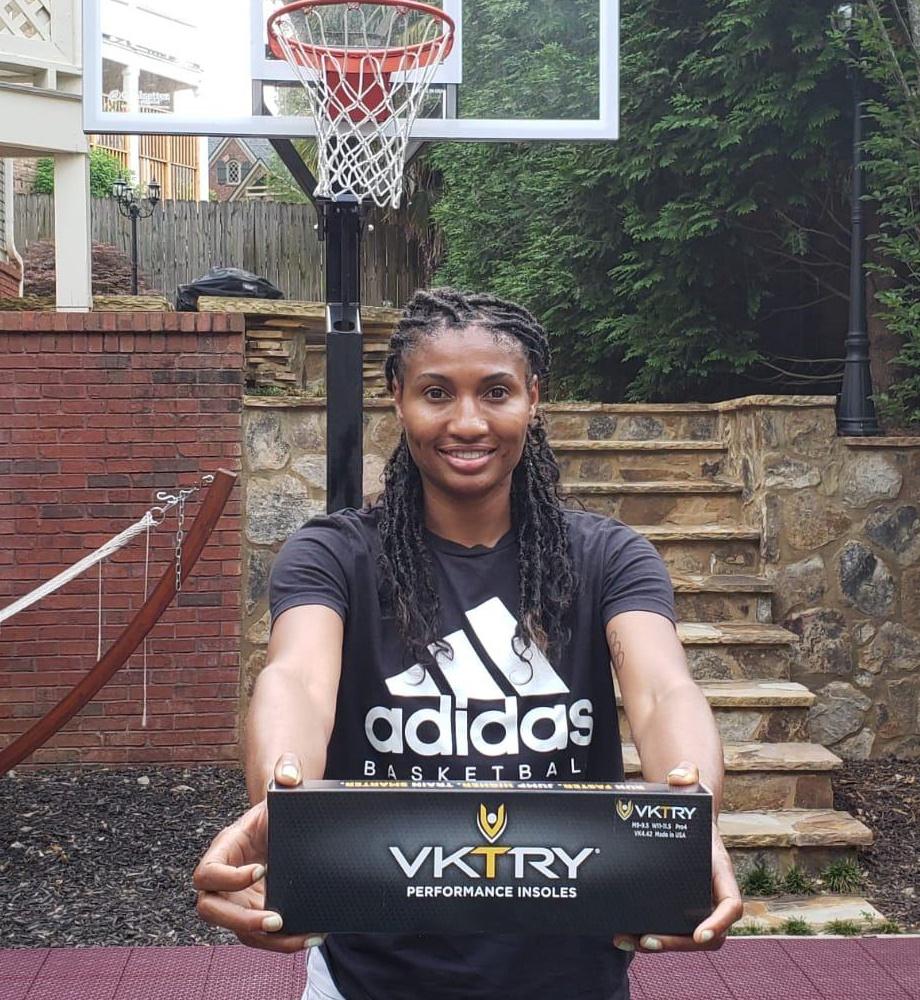 "VKTRY insoles help me with shock absorption and allows me to play and train freely. That freeing of my mind is beyond valuable and I owe that to VKTRY Gear and their amazing insoles."
Angel McCoughtry
#1 overall pick in the 2009 WNBA Draft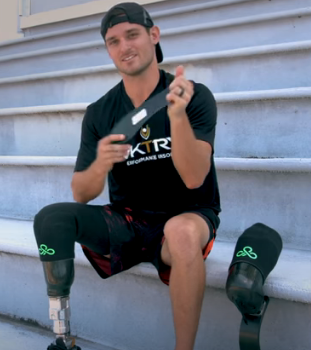 "When you're running with something like VKTRY in your spikes and you feel that power and explosiveness, that's something you can't argue against."
Jarryd Wallace
2x World Champion Sprinter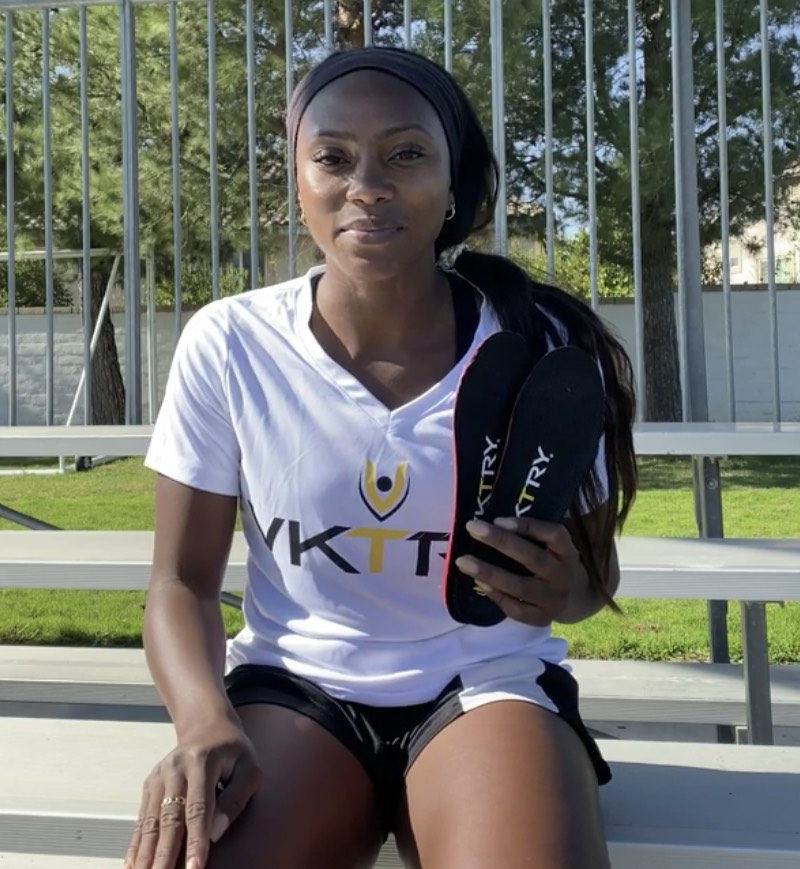 "I love using VKTRY insoles, not only do I feel fast and explosive, but they fit perfectly inside my cleat."
Jamia Fields
Forward for the Houston Dash, NWSL
Customize Your Pair
CHANGING HOW ATHLETES TRAIN AND COMPETE IS BIG NEWS!

VKTRY Performance Insoles Embrace Carbon Fiber For Energy Return

Named one of "The Best Fitness Gifts for Athletes".
By helping you put more energy into the ground, the insoles can increase explosiveness, speed, and agility. And they still provide support, stability, and shock absorption to protect against injuries, too.

No other insole protects like that – especially not while adding peak performance.

…adds a discernible spring to your step.